January 3 – 6, 2024
Washington, DC | #AALS2024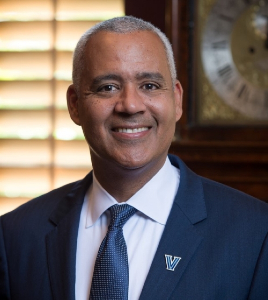 We live in a great country. But there are real threats to it. Three-quarters of all voters – left, right, center – believe our democracy is in peril. Extremism, anti-Semitism, racism, violence against LGBTQ people, and political violence persist. It is part of the reason I chose "Defending Democracy" as the theme for my tenure as AALS President.
Law schools can play a critical role in the future of our country and our democracy. The legal profession has never had a higher profile and greater exposure than over the last few years. Lawyers are everywhere in places of prominence, power, and policy. Lawyers have shaped and will continue to shape our democracy.
What, then, is our responsibility as educators of future lawyers? What role do we play in helping to ensure that our democracy endures? Our work begins with three pillars that define every law school: curriculum, scholarship, and culture. We are teaching the courses, writing the scholarship, and shaping the cultures that propel legal education.
When we raise our collective voice, people listen. Defending democracy is not about politics. It's about what we can do together. Throughout the next year and beyond, I look forward to working with all of you to advance this ever-important work.
900 Moderators, Speakers and Discussion Leaders