AALS Hosts First-Ever Virtual Annual Meeting
By Zaena Ballon
More than 5,100 law school faculty, deans, professional staff, and sponsors gathered virtually, January 5-9 at the 2021 AALS Annual Meeting.
Over five days, the meeting included moderated panels, interactive discussions, and networking events. The programs closely reflected the most pressing issues of the day, including sessions related to the pandemic's impact on civil rights, disability law, the economy, executive powers, eviction, voting, and workers' rights, among other topics. There were also several sessions on how the pandemic has affected law schools, especially as it relates to online and hybrid teaching.
The theme of the meeting was "The Power of Words," selected by 2020 AALS President Darby Dickerson, Dean and Professor of Law at UIC John Marshall Law School.
"Words matter and how we use words matter," Dickerson said during a welcome video introducing the meeting. "Words are powerful tools. They can inspire social movements, evoke emotions, and create allegiances. They can help and they can heal, but like many tools, words can also be wielded as weapons to hurt and hinder and to mislead and manipulate."
The meeting's theme took on additional significance on January 6. Several sessions adjusted to address the incident at the U.S. Capitol as rioters committed an unprecedented assault on the rule of law and the democratic tradition of a peaceful transfer of power while Congress met to certify the results of the 2020 Presidential Election. Programs devoted time during the remaining days of the meeting to discuss how law schools and law faculty can assist the nation in recovering from the event and renew focus on equal justice.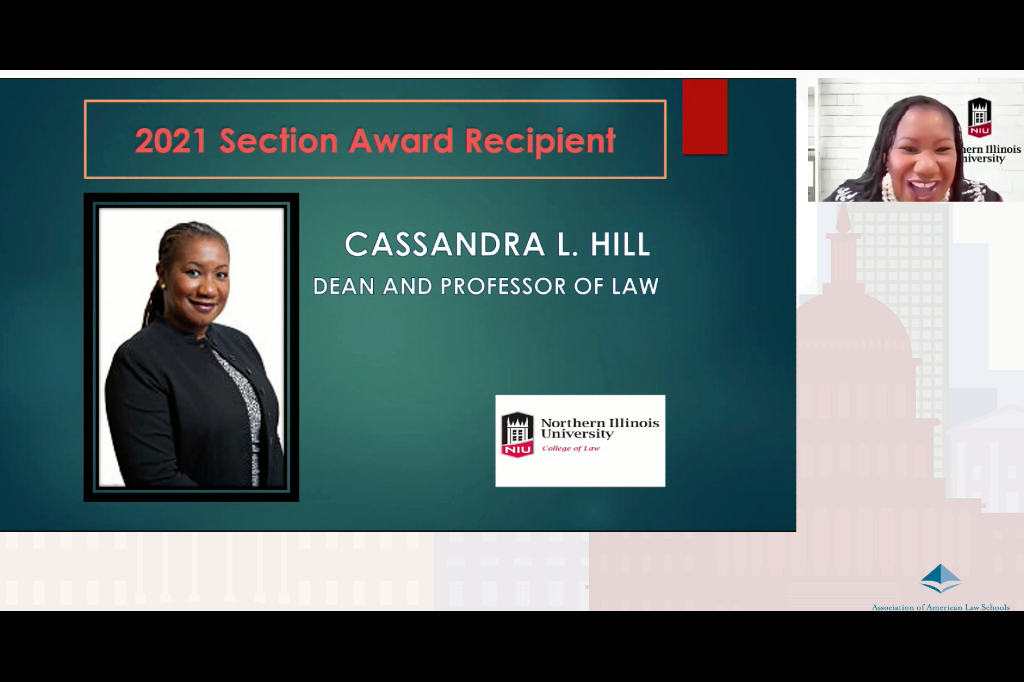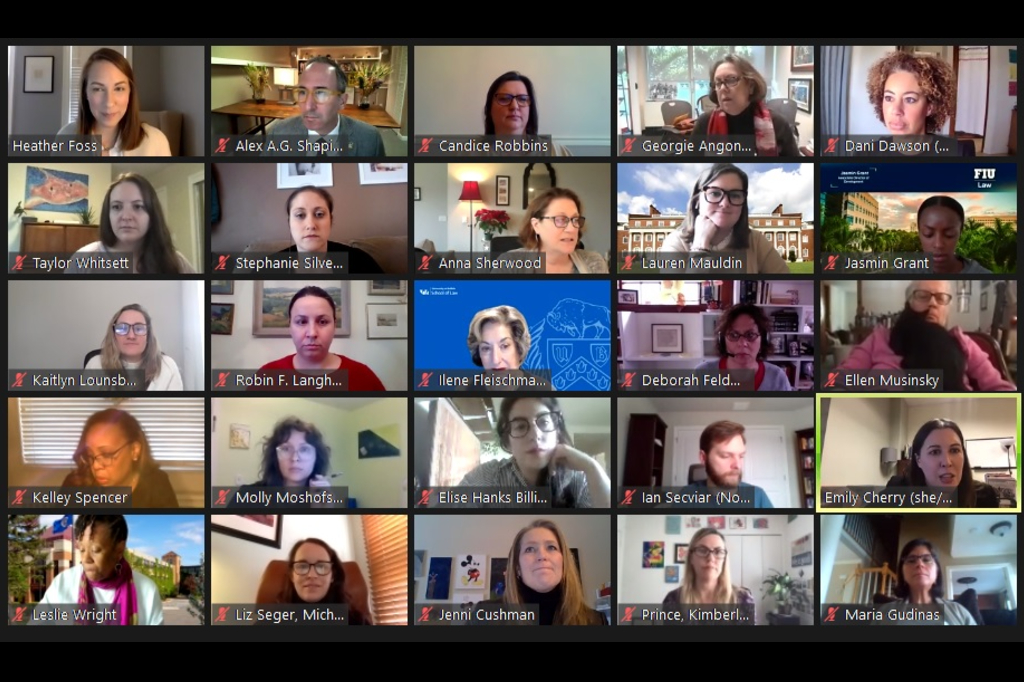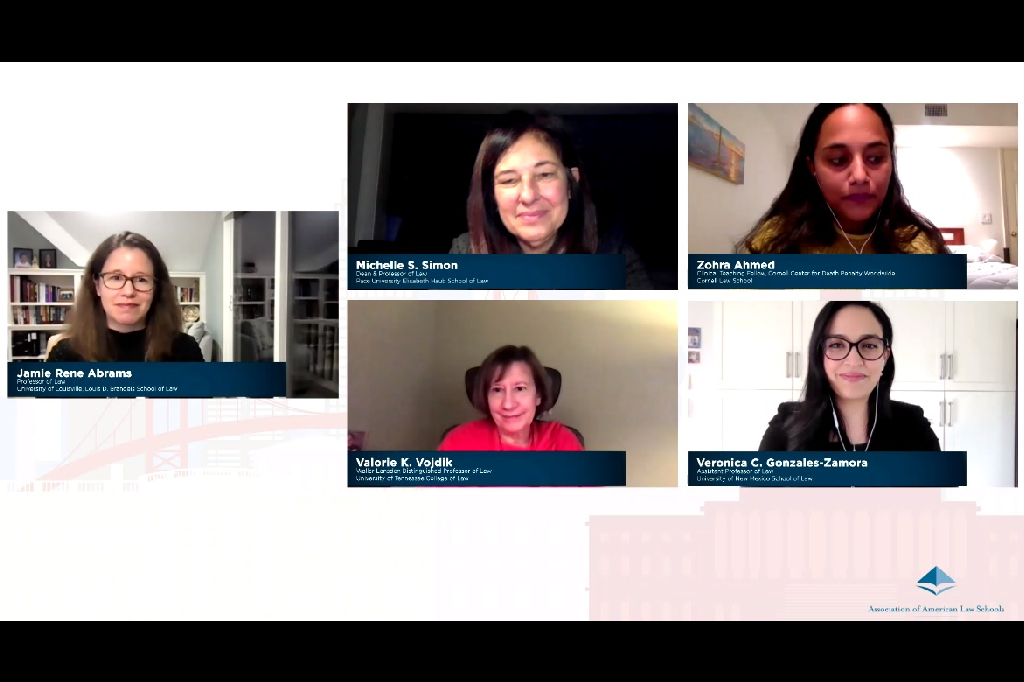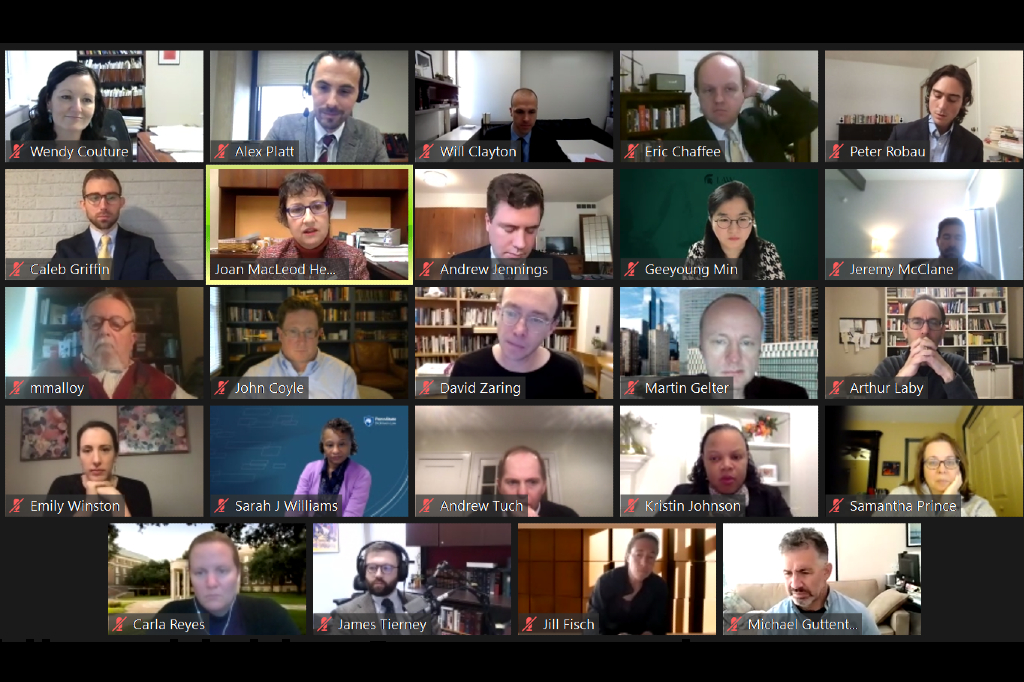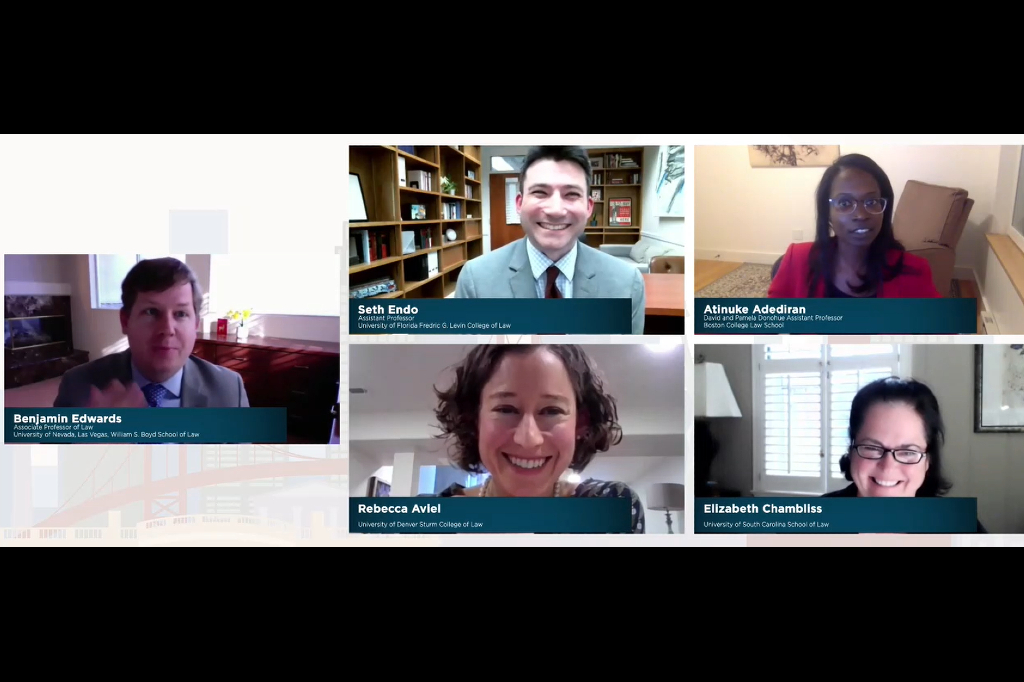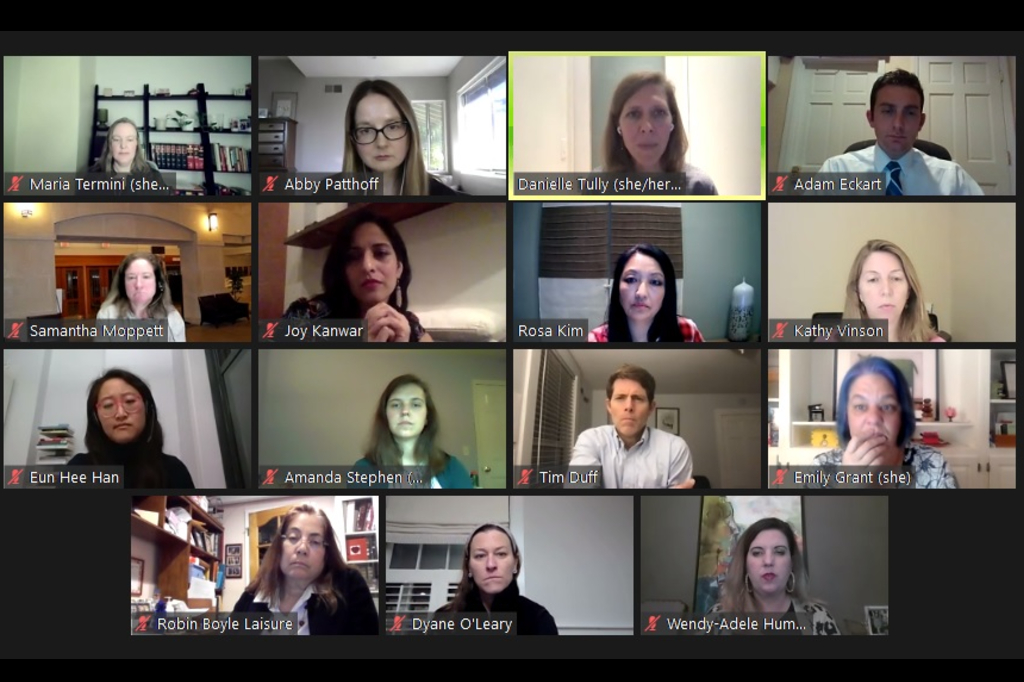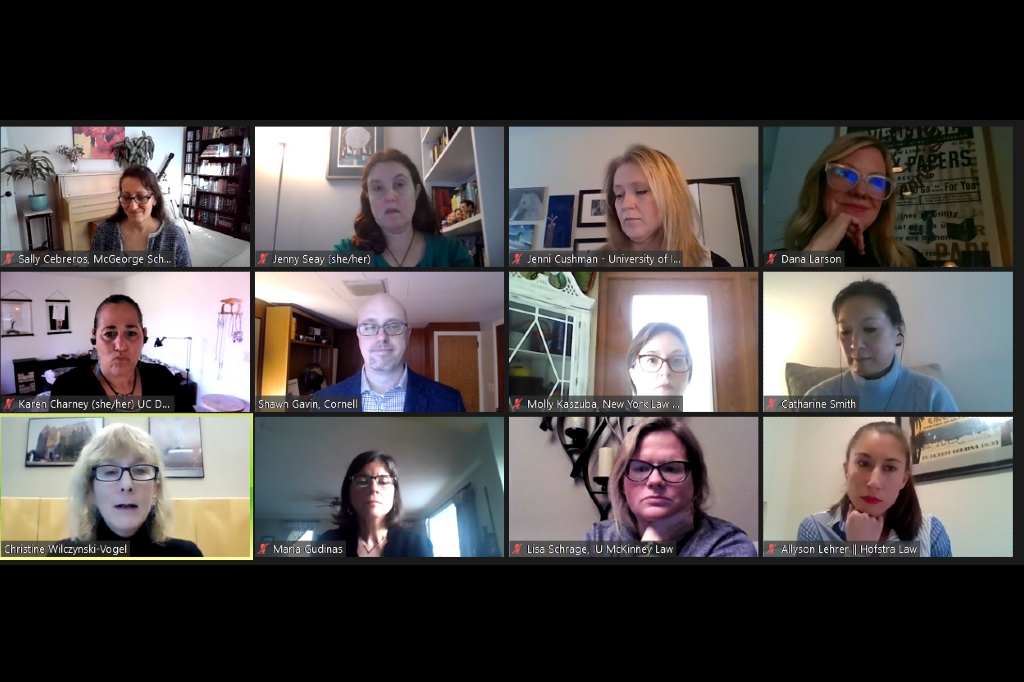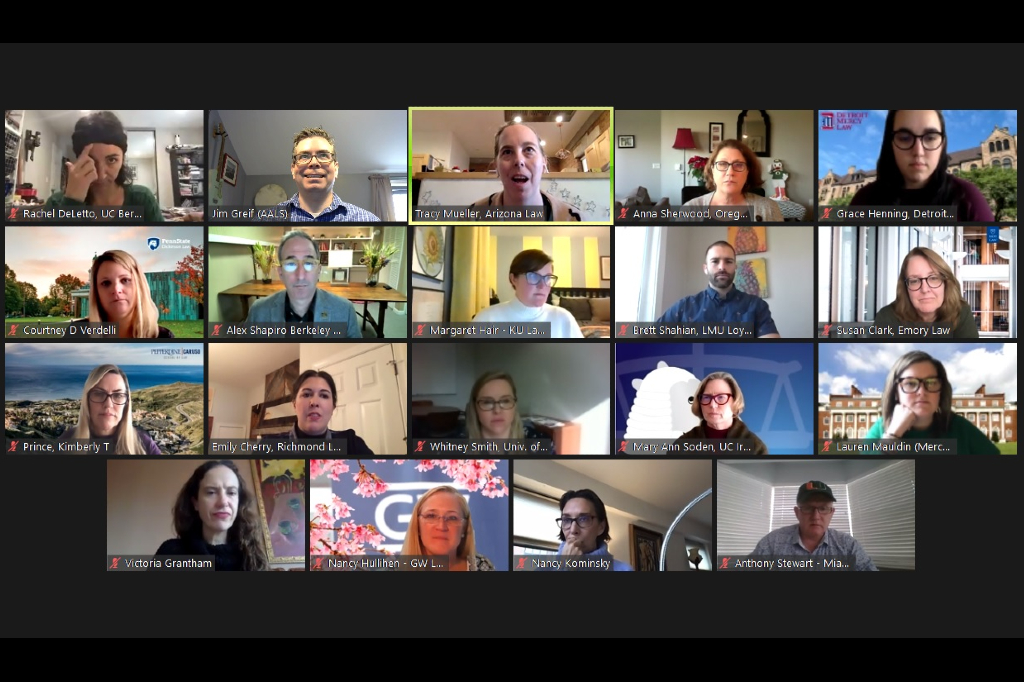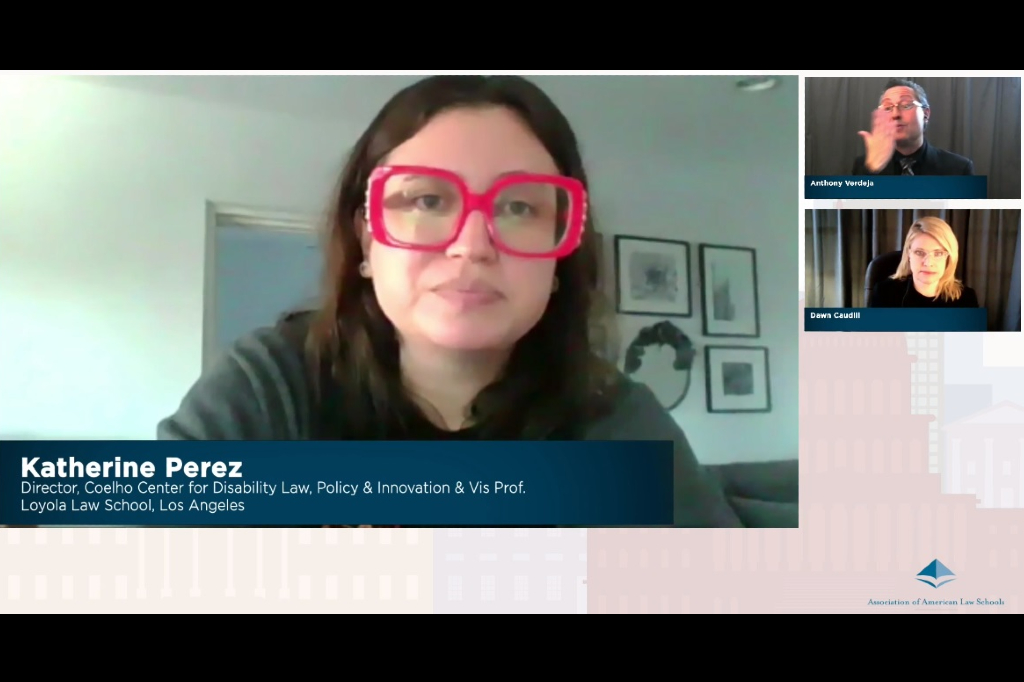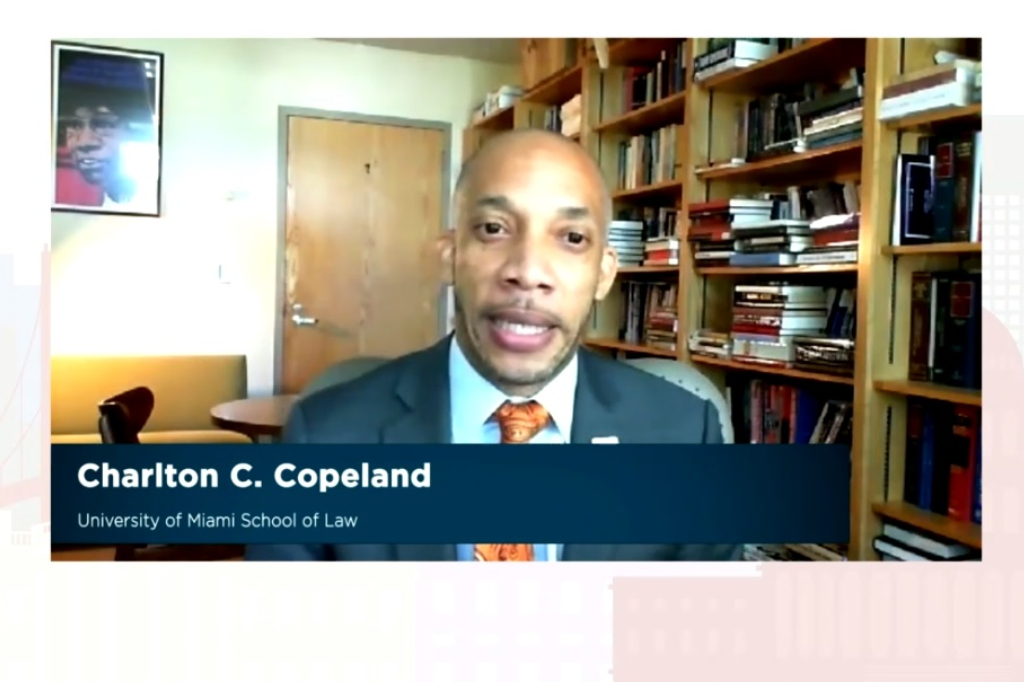 slider so institutional advancement - welcome plenary
slider so women in legal ed - gender power
slider so securities reg - emerging voices
slider so professional responsibility wip
slider so lwrr - new scholars showcase
slider so ia - strategize the case for support
slider so ia - communications breakout
slider so disability law - celebrating 30 years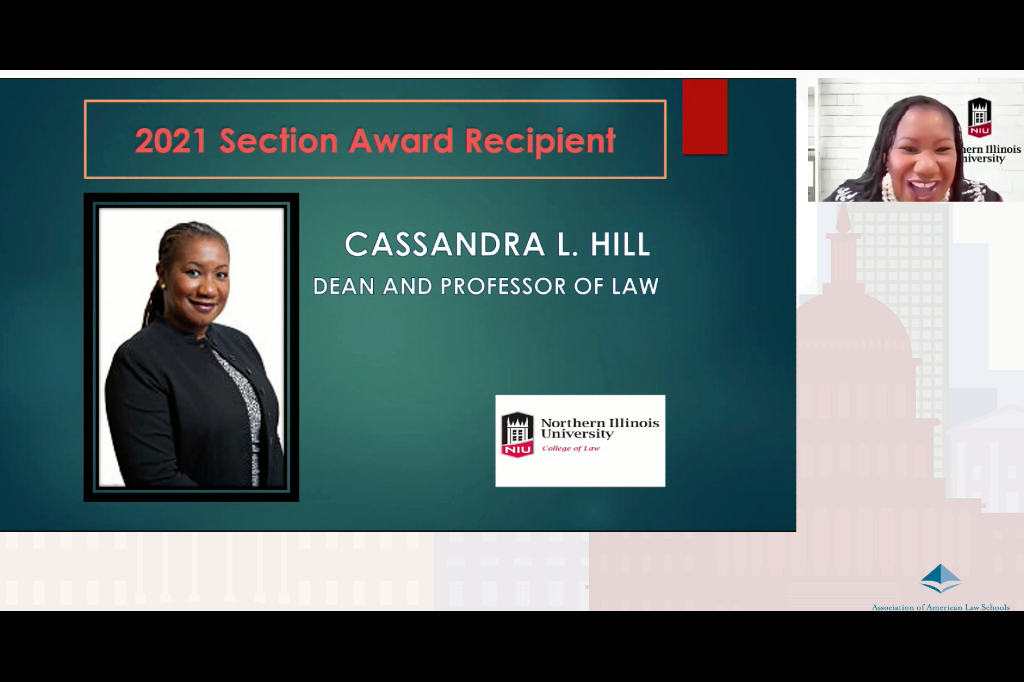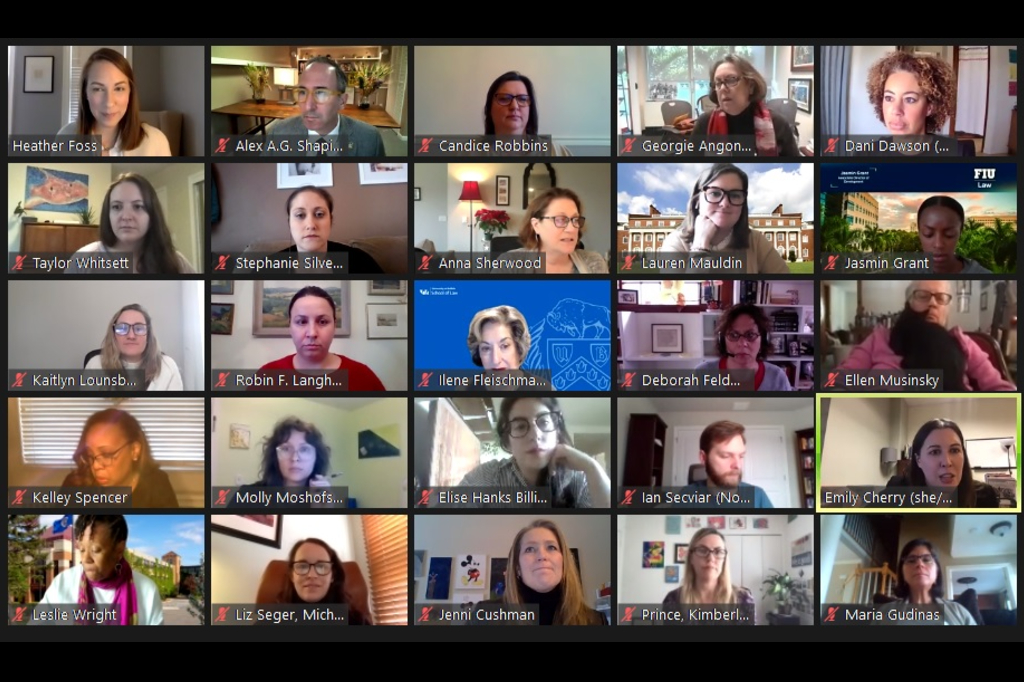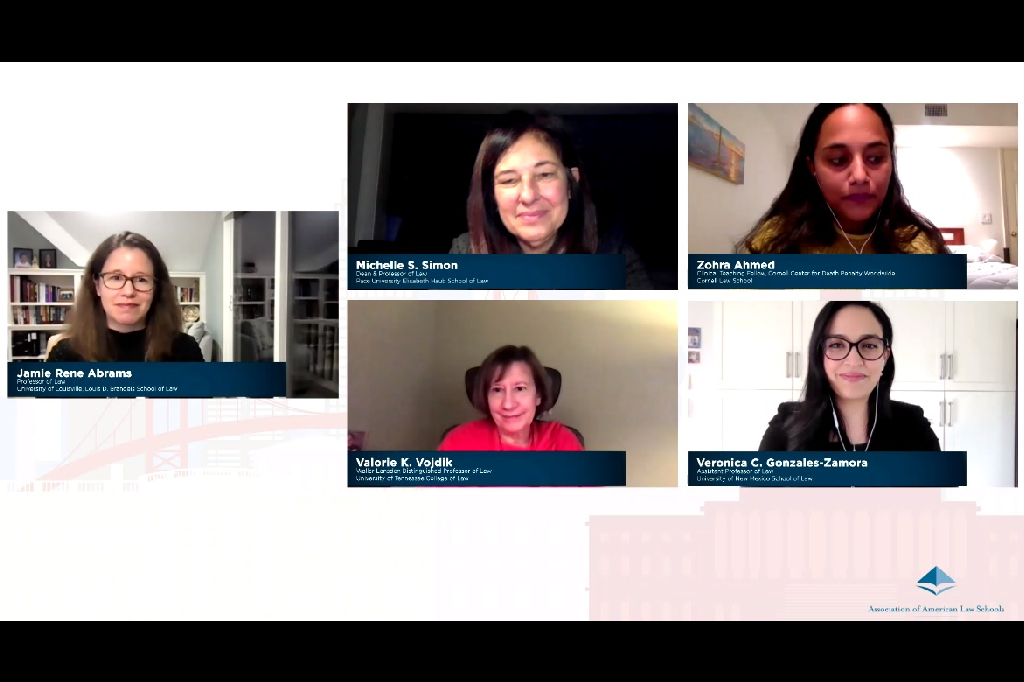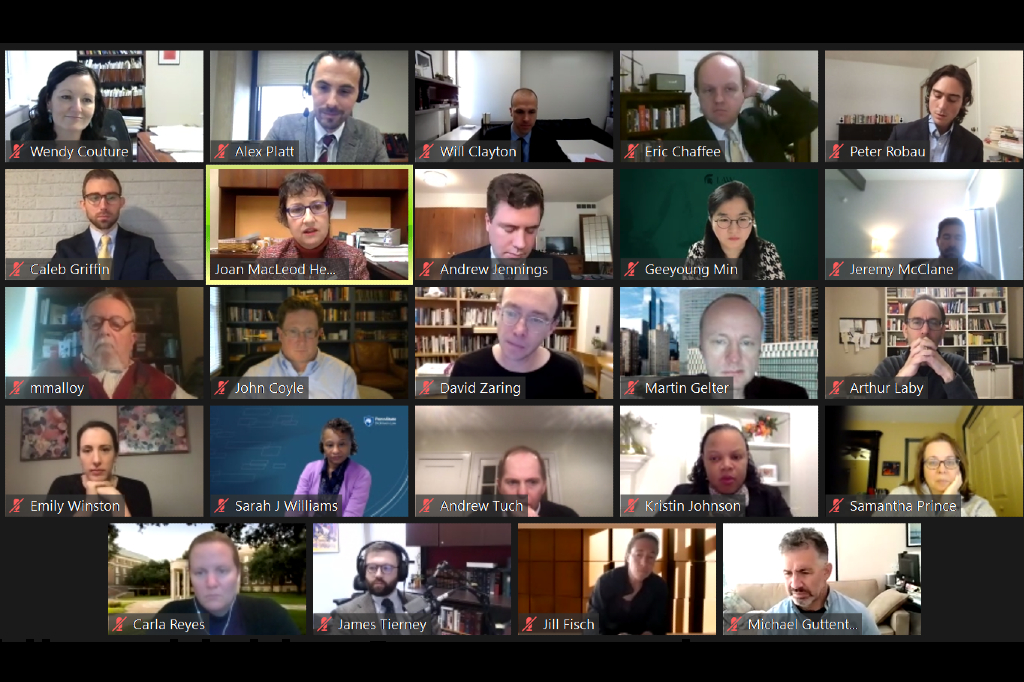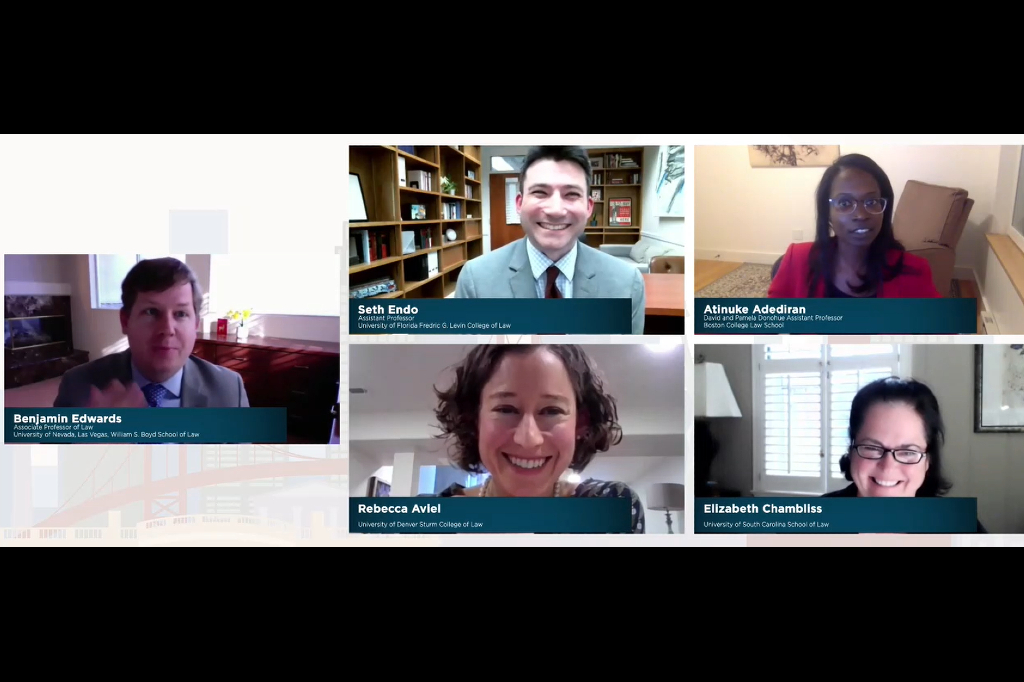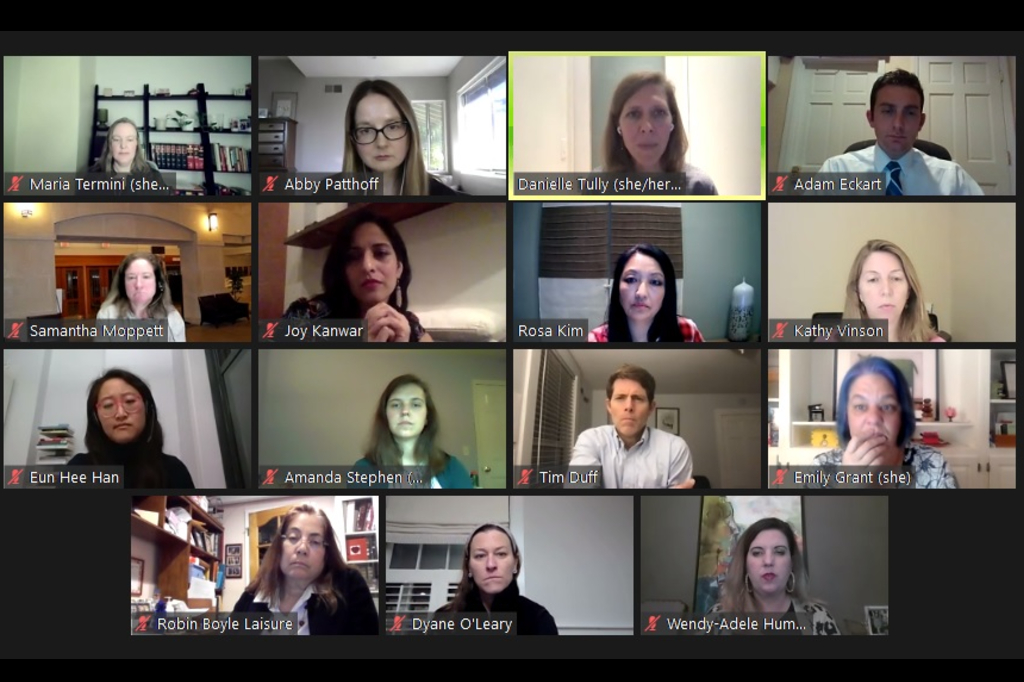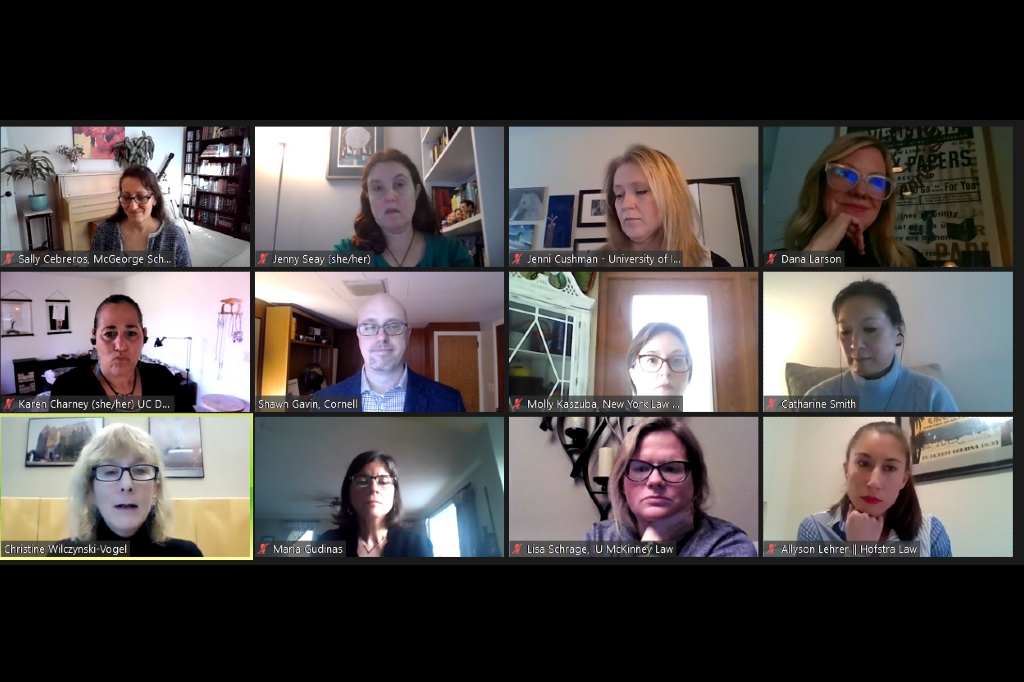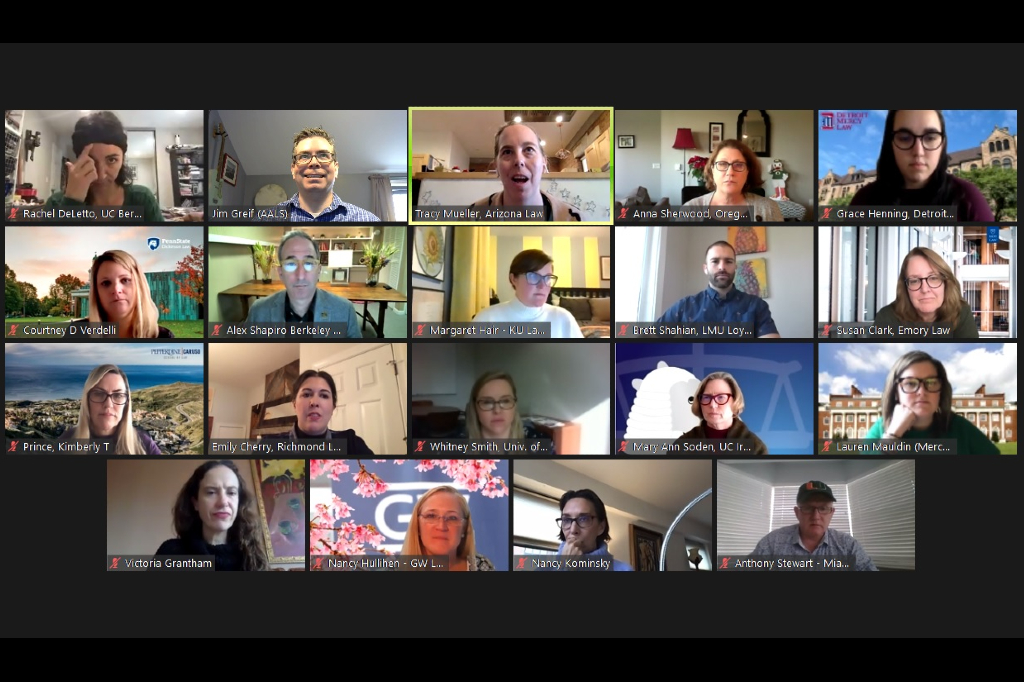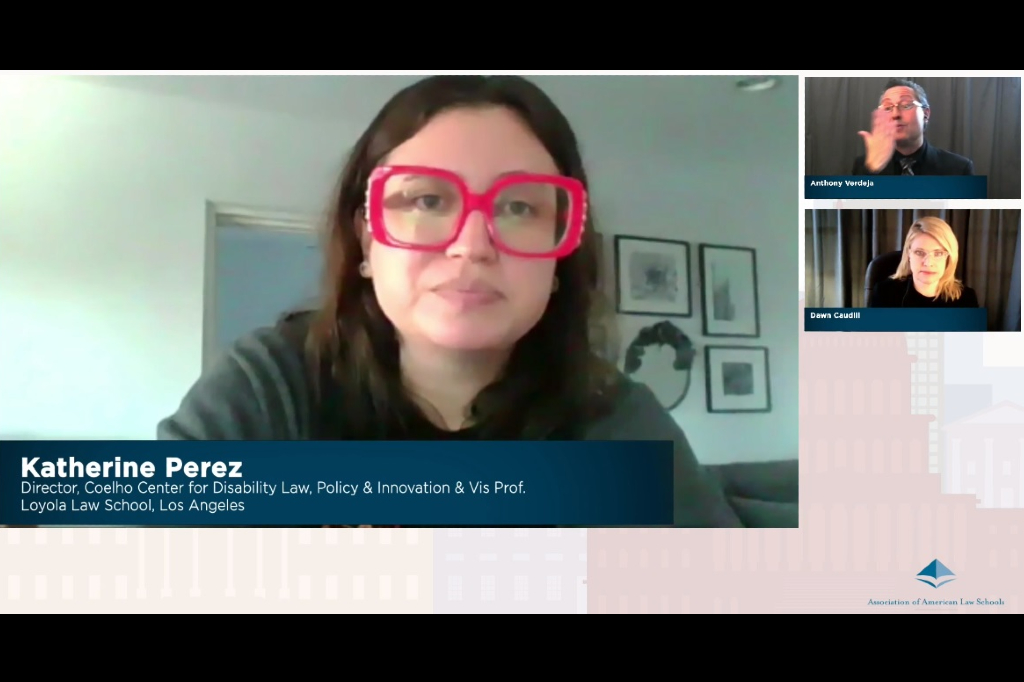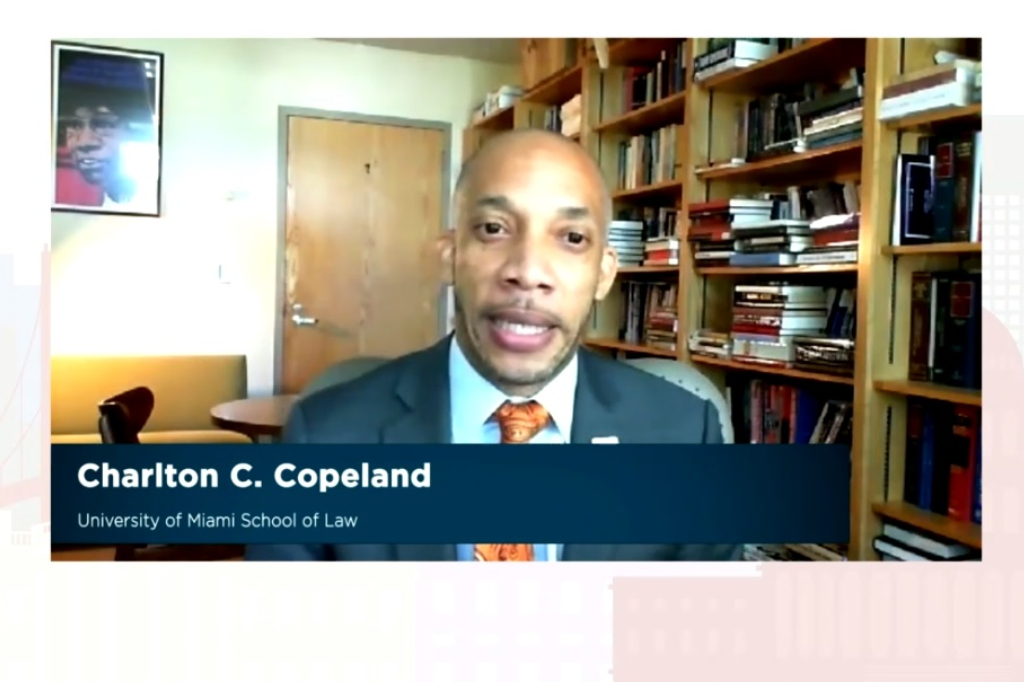 Programs from the association's 103 sections made up most of the conference schedule, including sessions on environmental regulation, financial reform, immigration, intellectual property, international law, legal ethics, and mental health.
Other programming, organized by AALS planning committees, included:
Arc of Career programs that addressed such diverse topics as the experience of lateral hiring from the dean's perspective, and opportunities (and challenges) for LGBTQ+ faculty who are trying to break into leadership positions.
Hot Topic programs addressing pressing issues in law and legal education including anti-racism in law schools, COVID-19, eviction, disability, and executive orders and separation of powers.
Authors meet reader sessions including:

A panel discussion of "Paving the Way: The First American Women Law Professors" by the late Herma Hill Kay (UC Berkeley School of Law) moderated by editor Patricia A. Cain (Santa Clara University School of Law), and
"Shortlisted: Women in the Shadows of the Supreme Court" by Renee Knake Jefferson (University of Houston Law Center) and Hannah Brenner Johnson (California Western School of Law).

The Section on Institutional Advancement held its annual program over three days. This year's sessions included a series of panels on organizing virtual programming, leveraging technology to improve media relations, and collaborating across teams.
The Workshop for Pretenured Law School Teachers of Color provided guidance, networking, and support through panels on teaching, scholarship, and paths to tenure and promotion.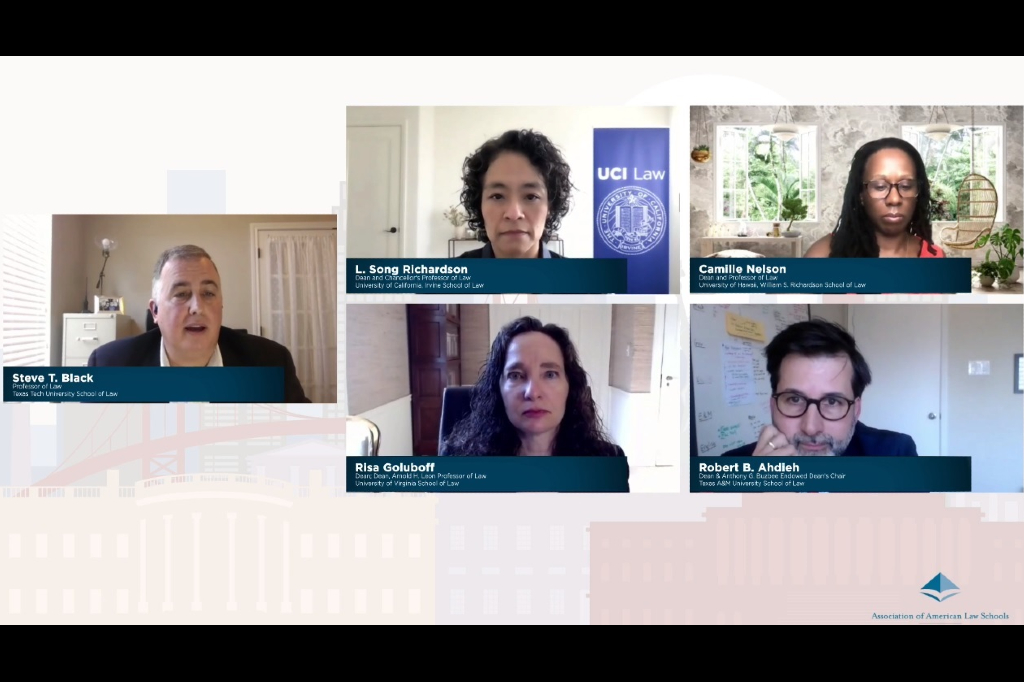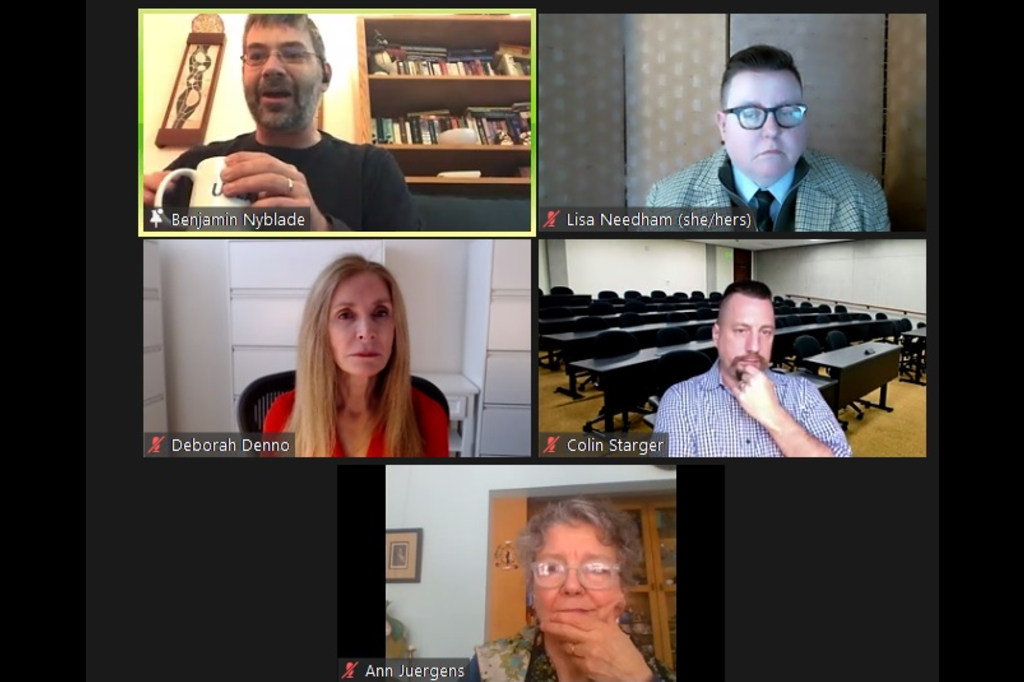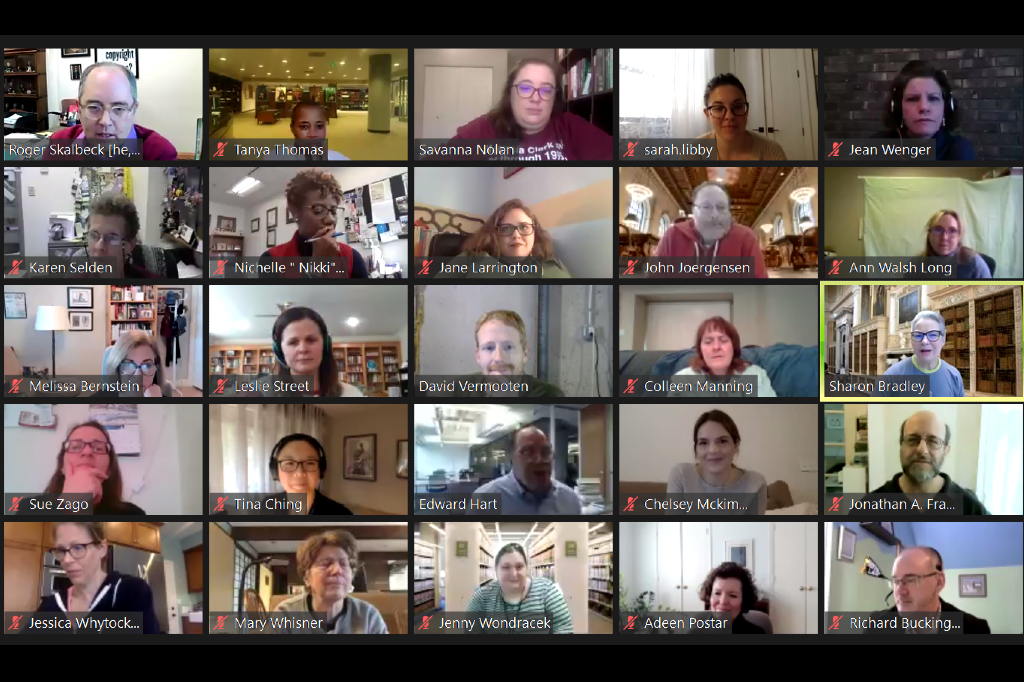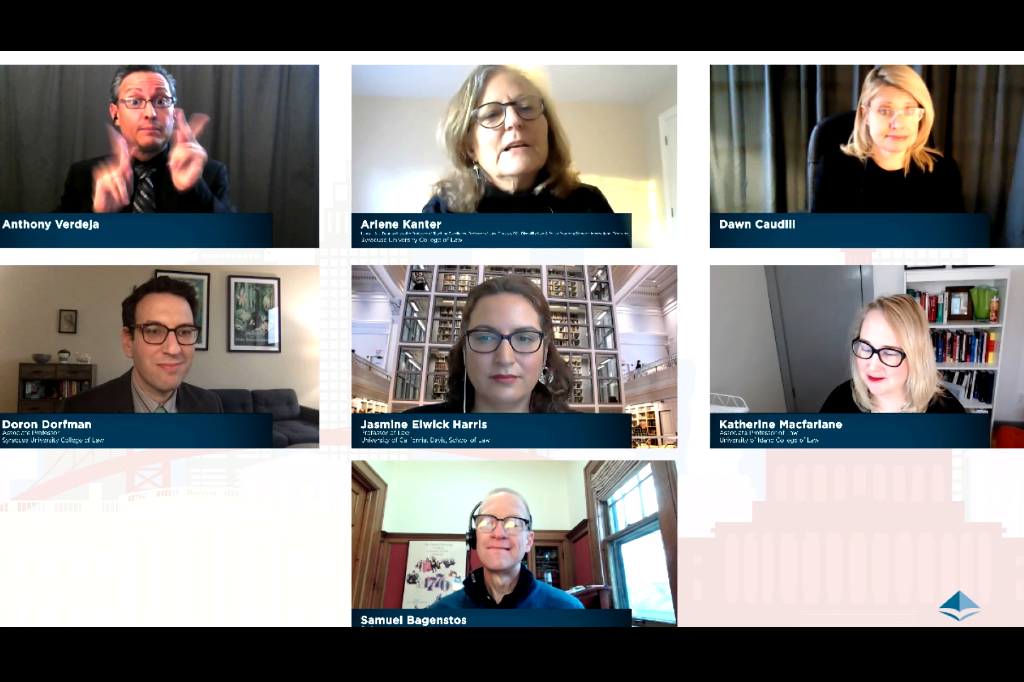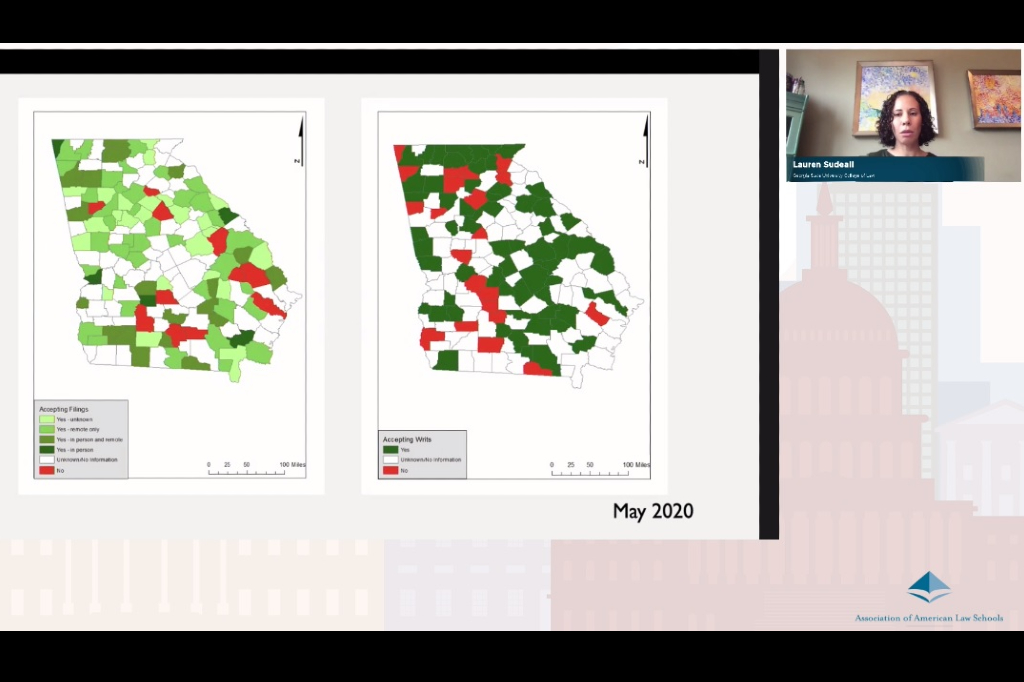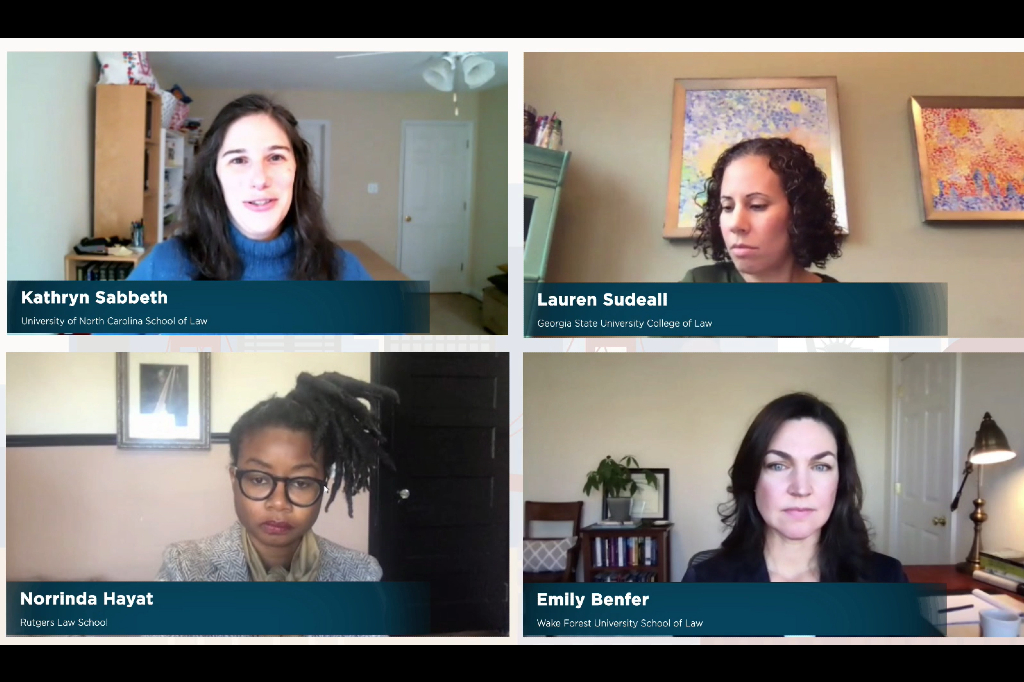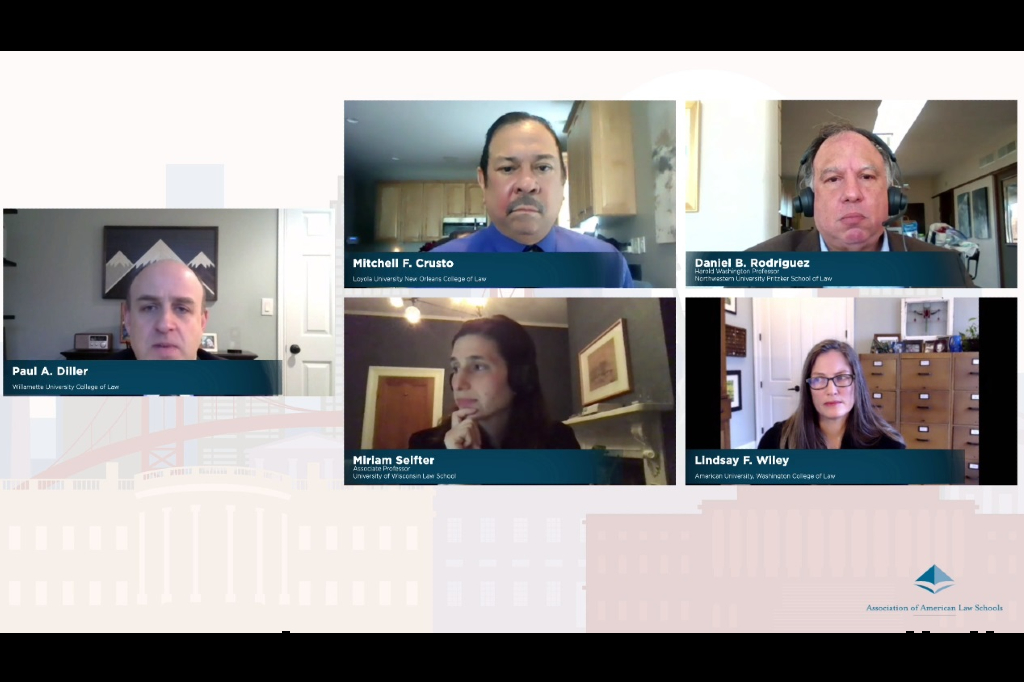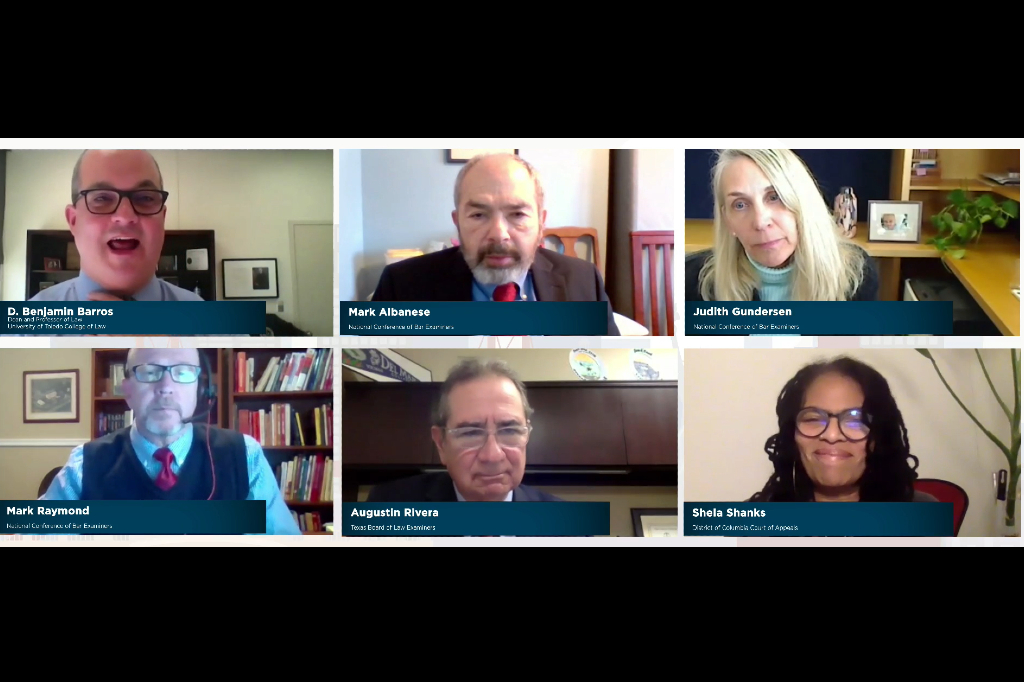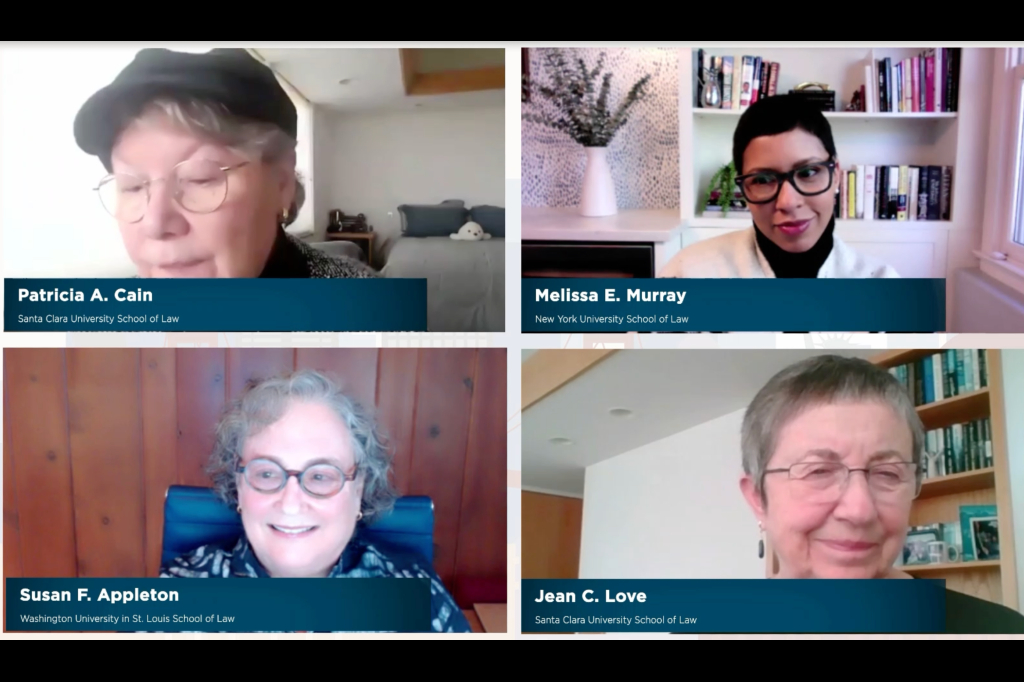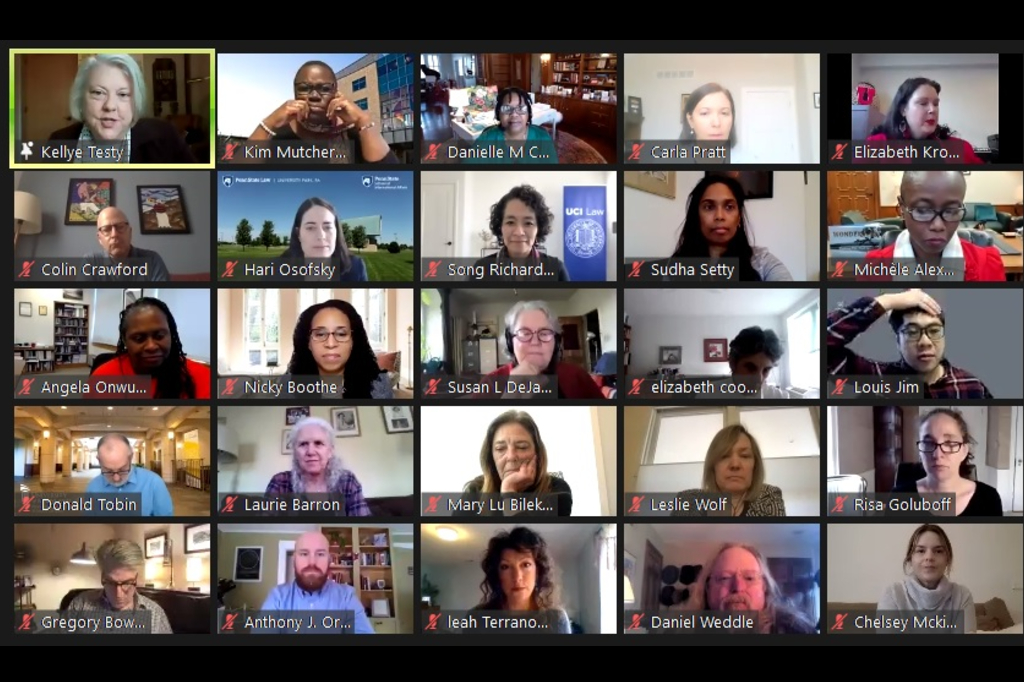 slider arc of career - lateral hiring
slider discussion group - low tech
slider discussion group - pandemic made me a better teacher
slider hot topic - disability law
slider hot topic - eviction before during after pandemic
slider hot topic - eviction law
slider hot topic - executive powers
slider ncbe program part 1
slider open source - author meets reader - paving the way by herma hill kay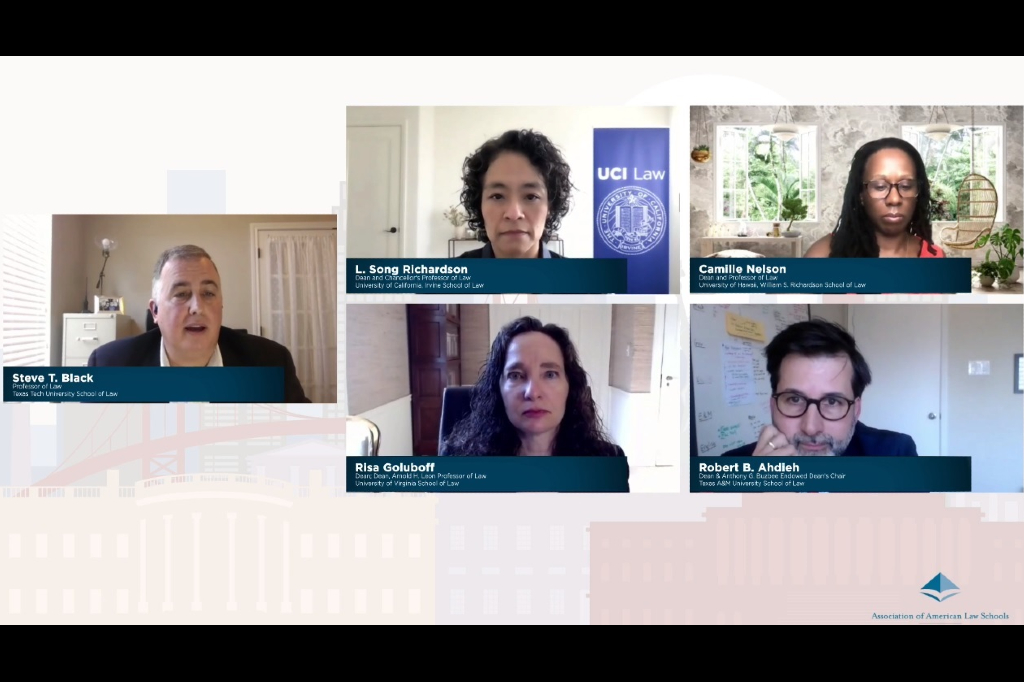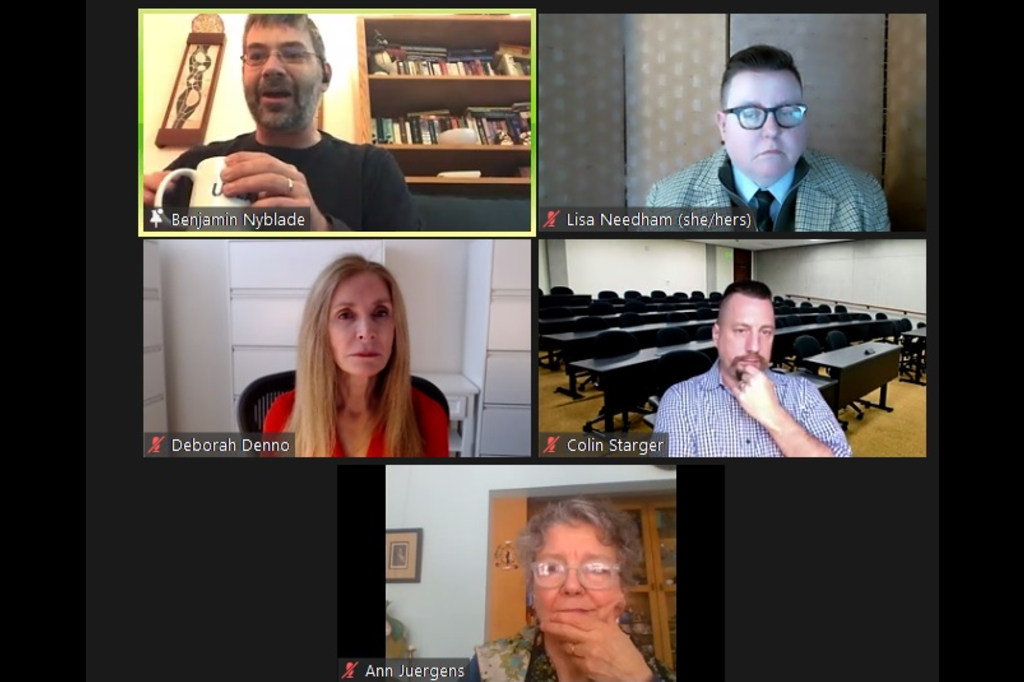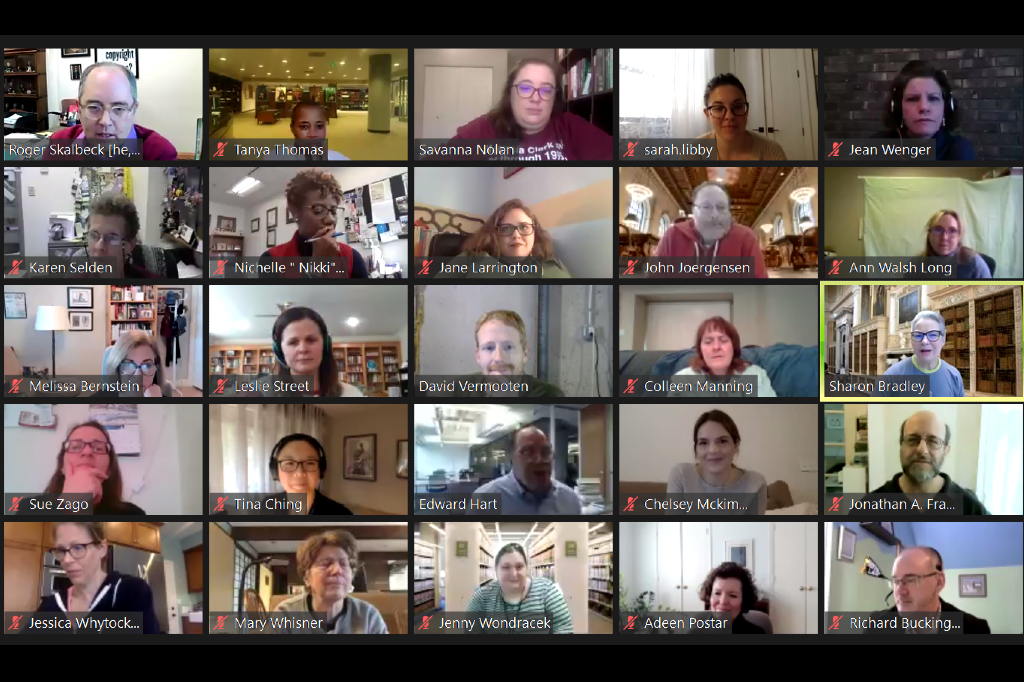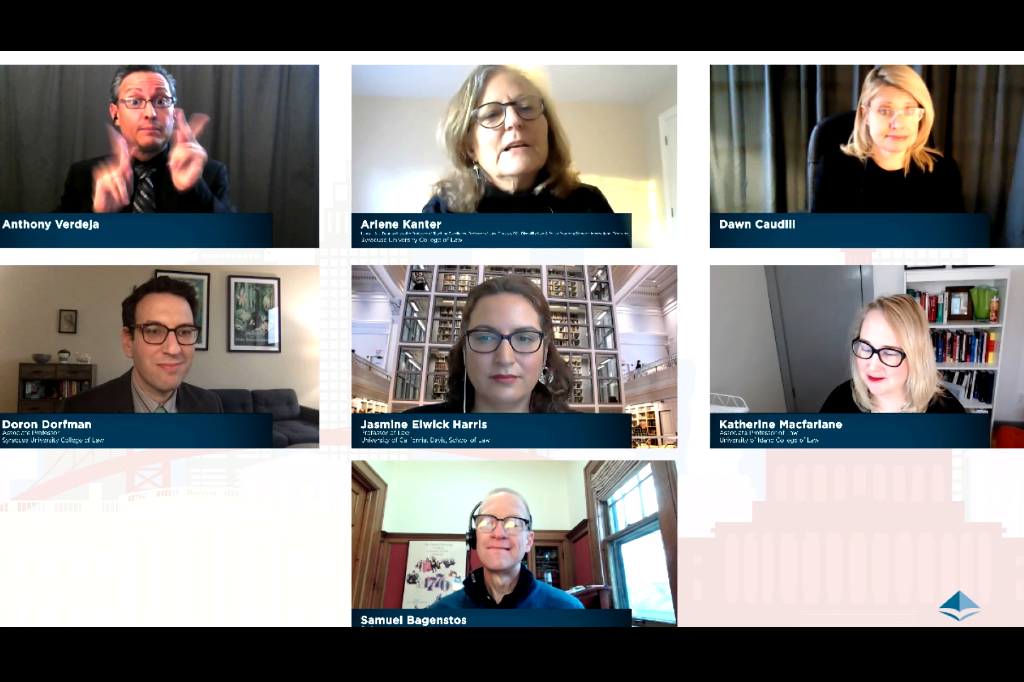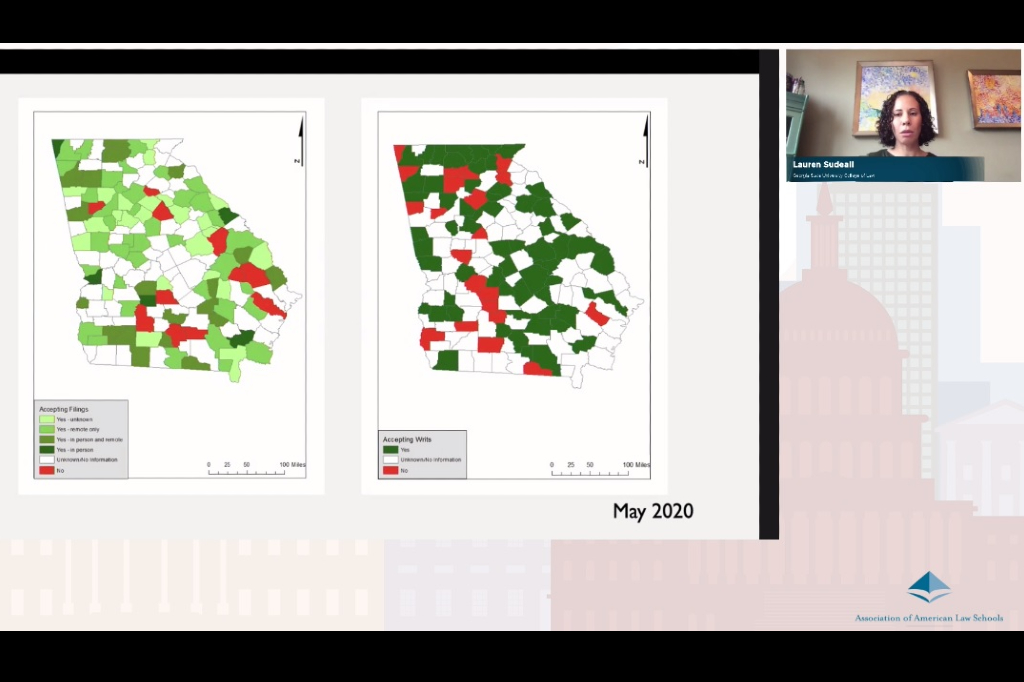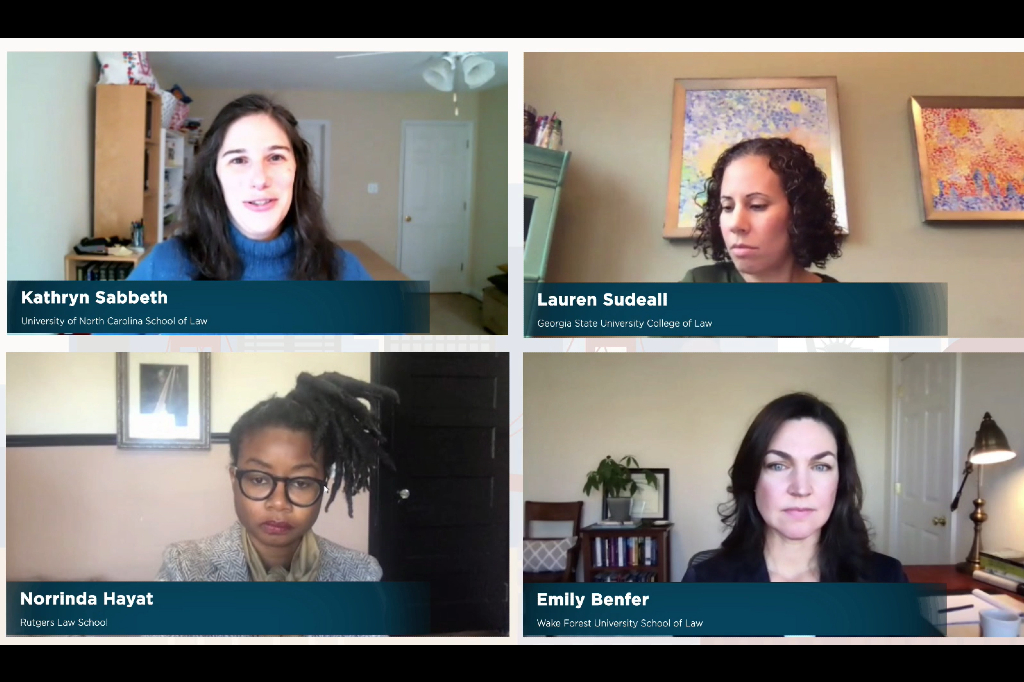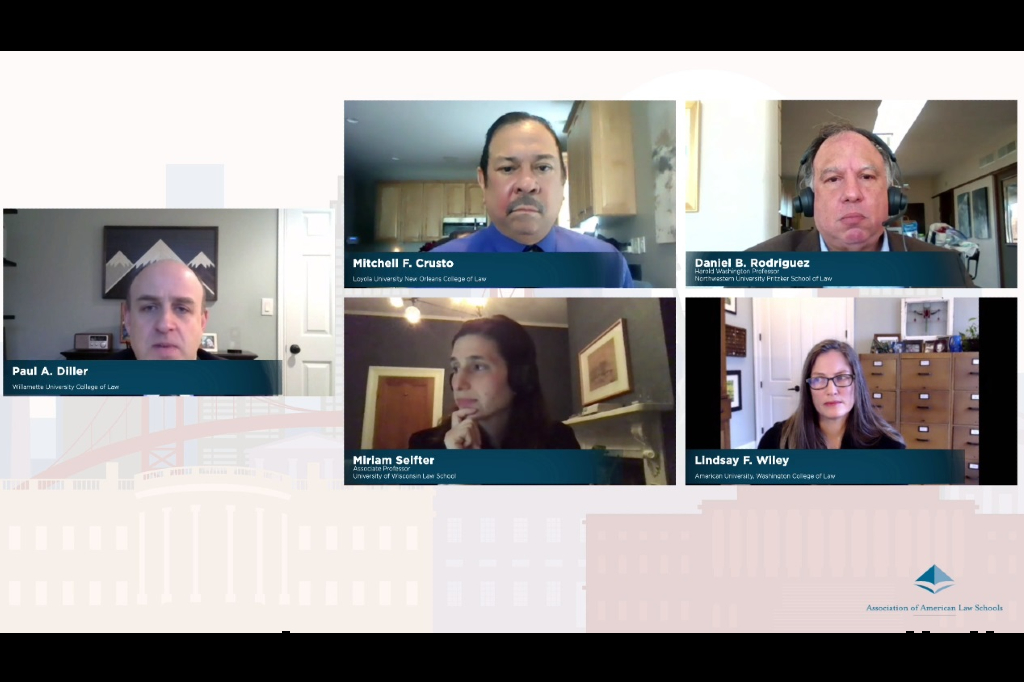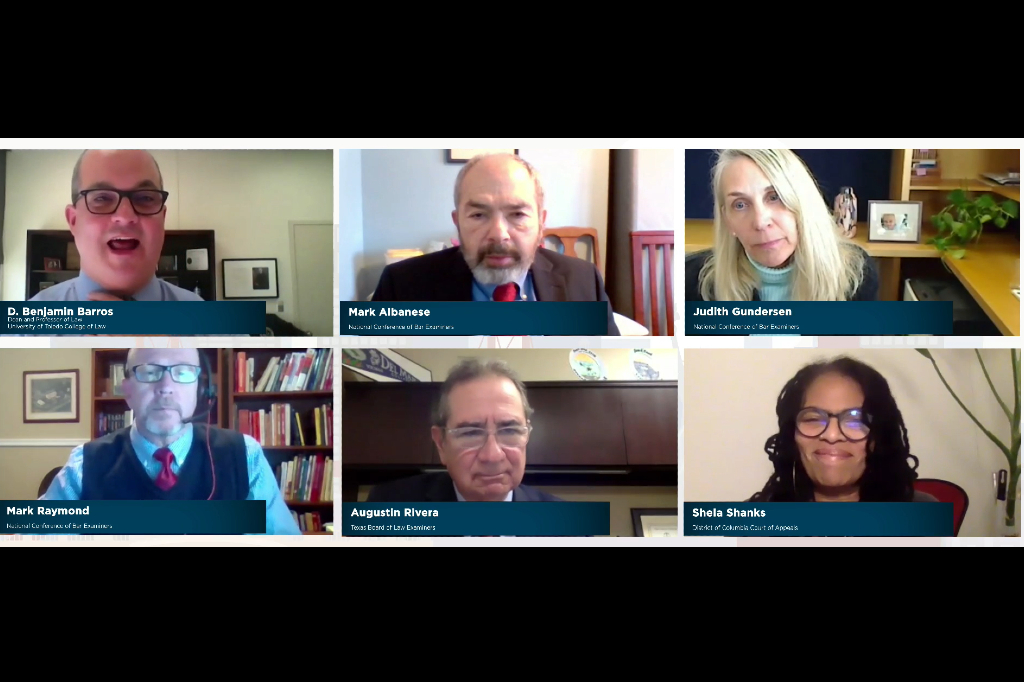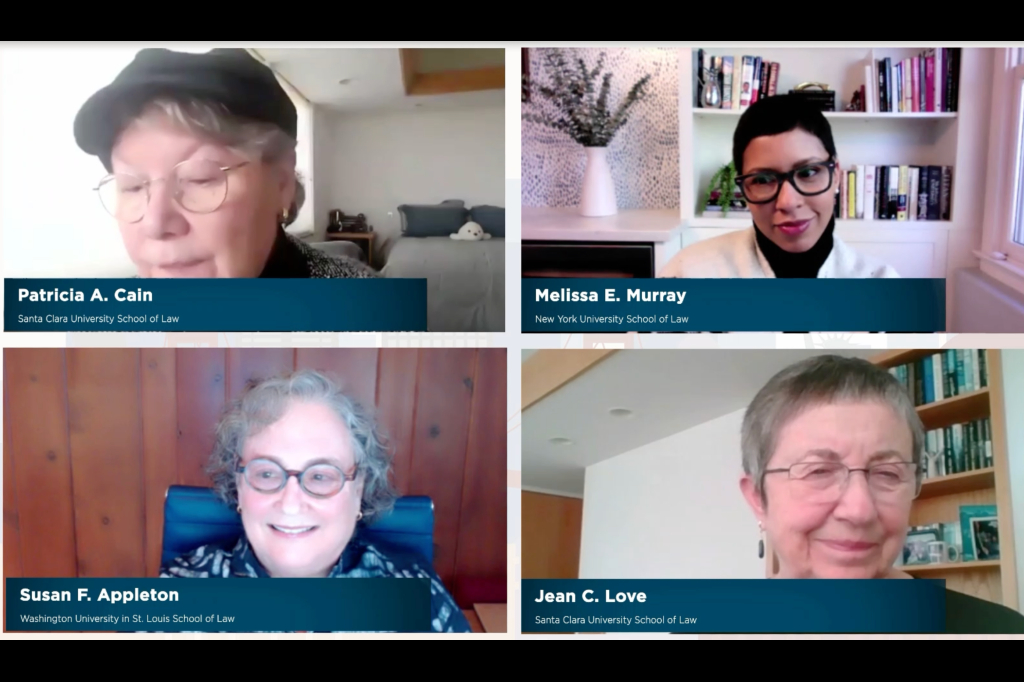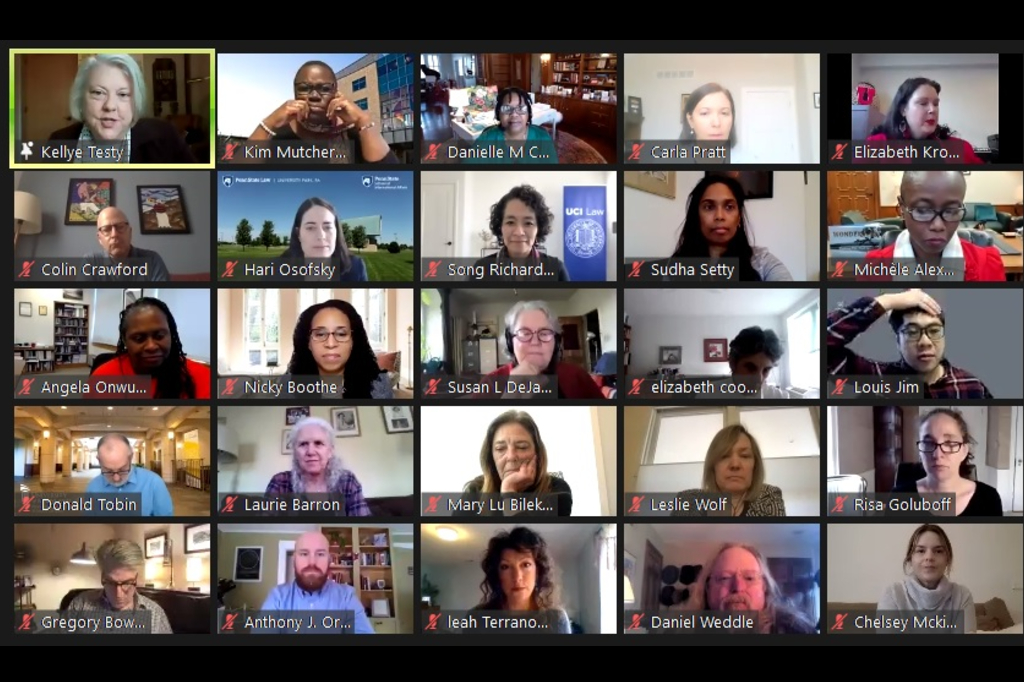 Networking is a valued component of the Annual Meeting, and while nothing can fully replace the generative conversations that develop organically in hallways and after sessions, AALS provided several options for attendees to connect with each other online. Sixteen sections hosted networking events for their members, including several sections with annual awards ceremonies. All attendees were welcome to message each other freely, start video chats, and take advantage of open networking space powered by Remo, which emulated a physical reception room with tables and group video chats.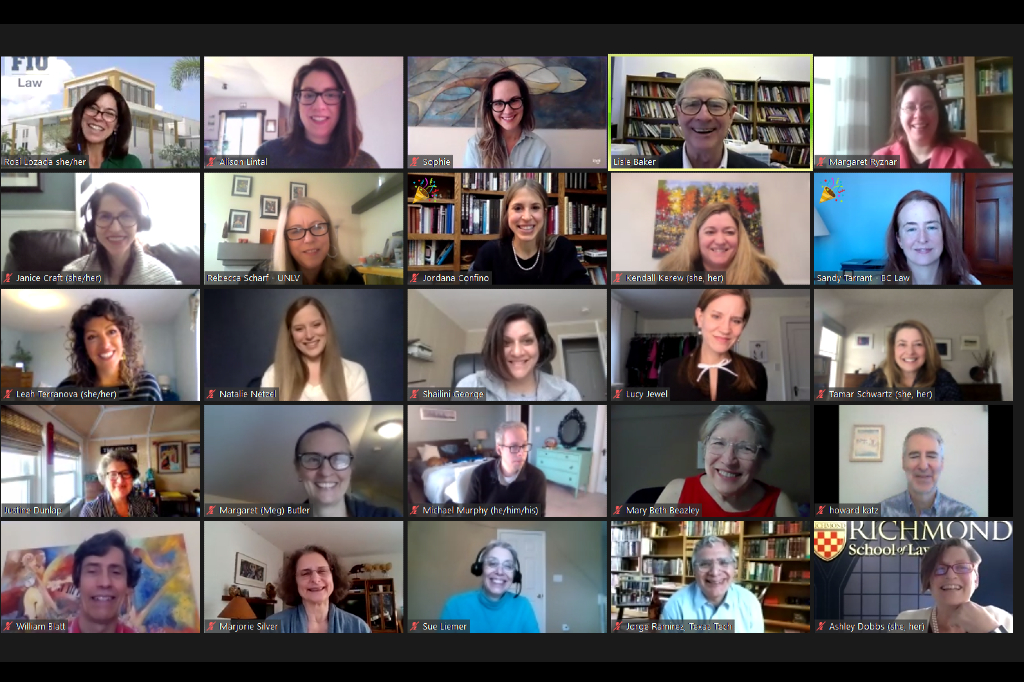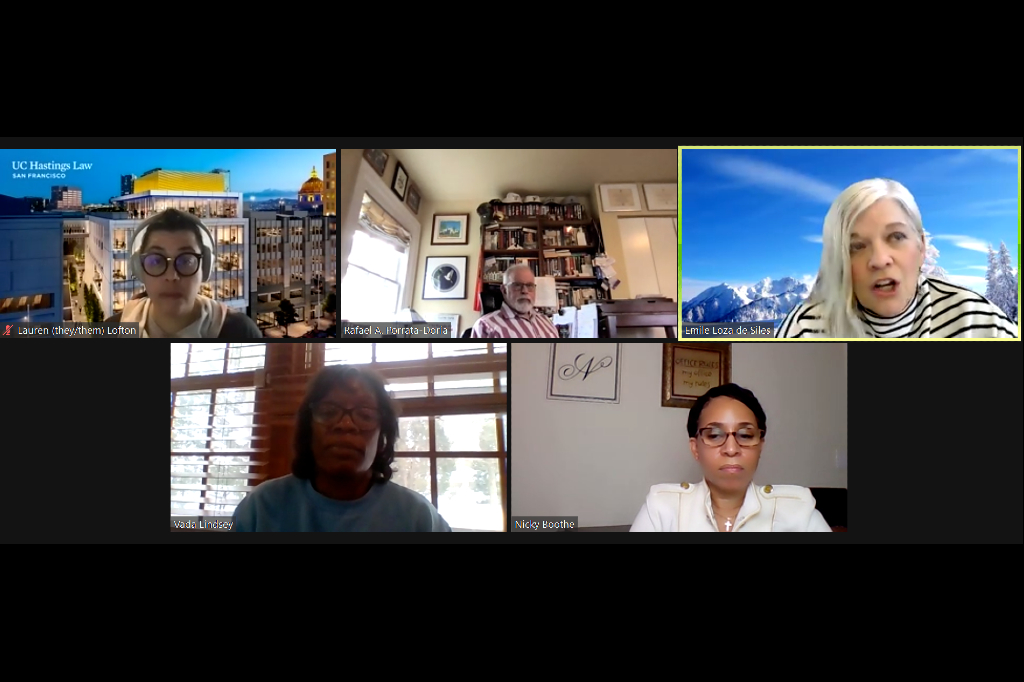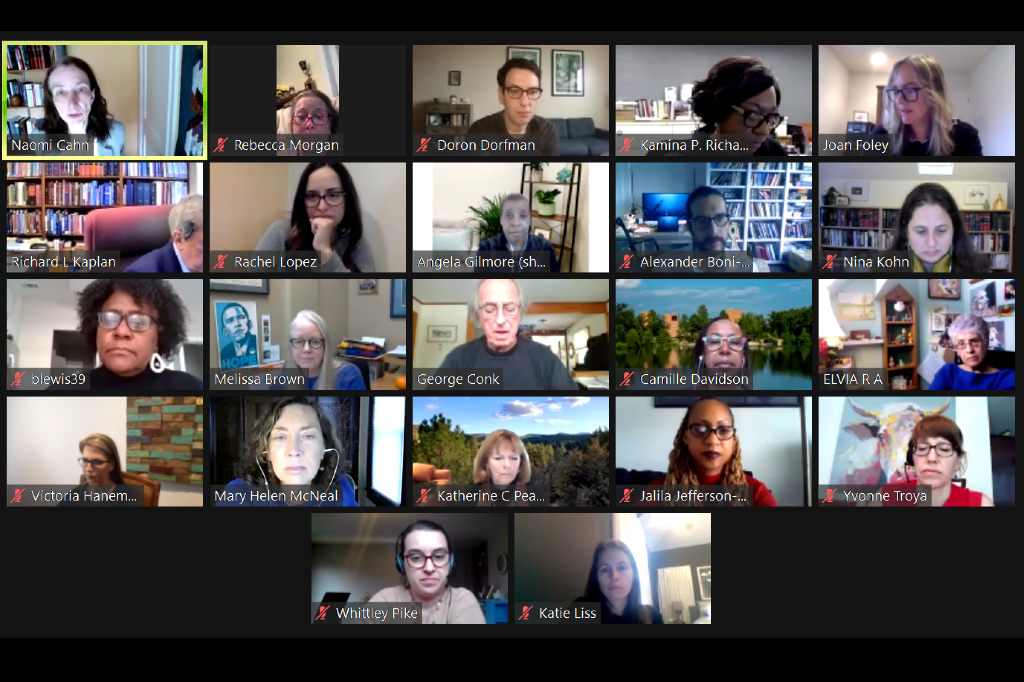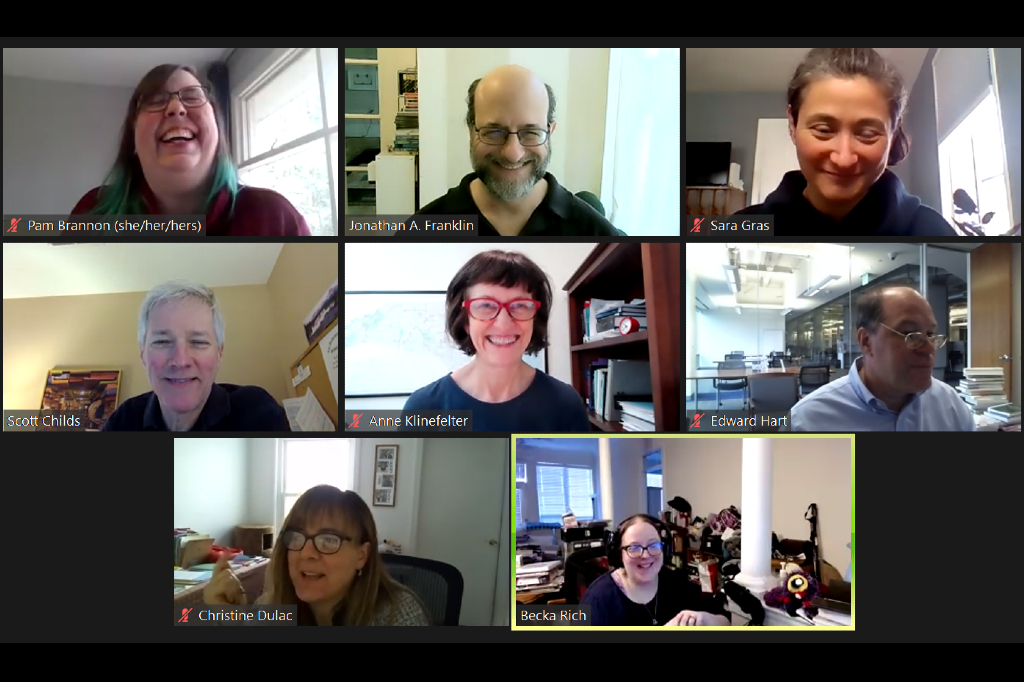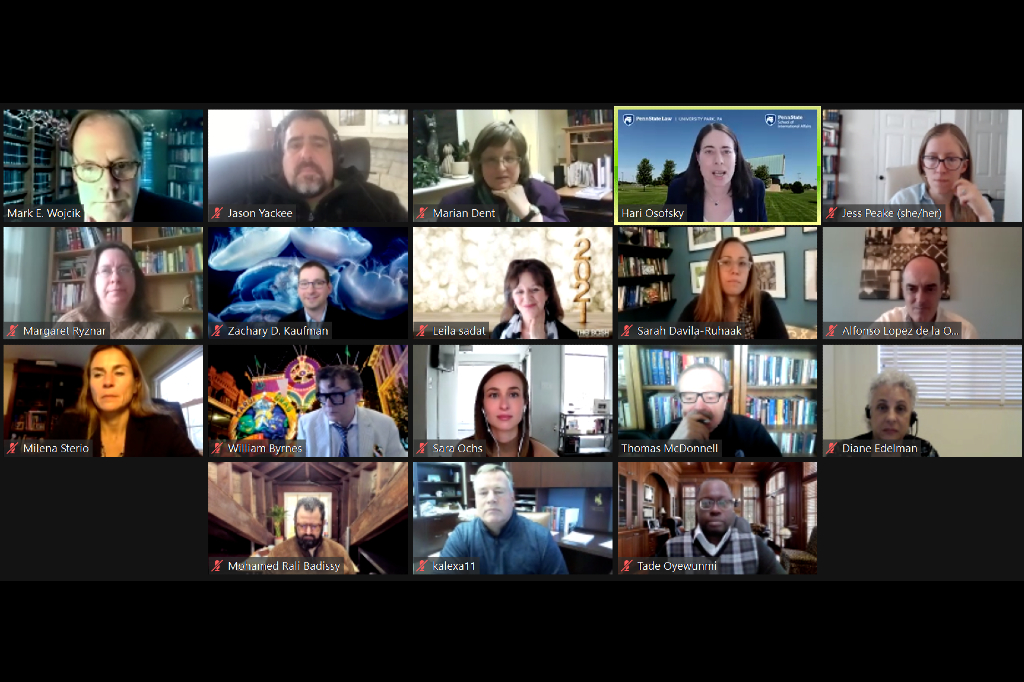 slider networking - balance in legal ed
slider networking - so minority groups
slider networking - so aging and the law
slider networking - law libraries
slider networking - intl law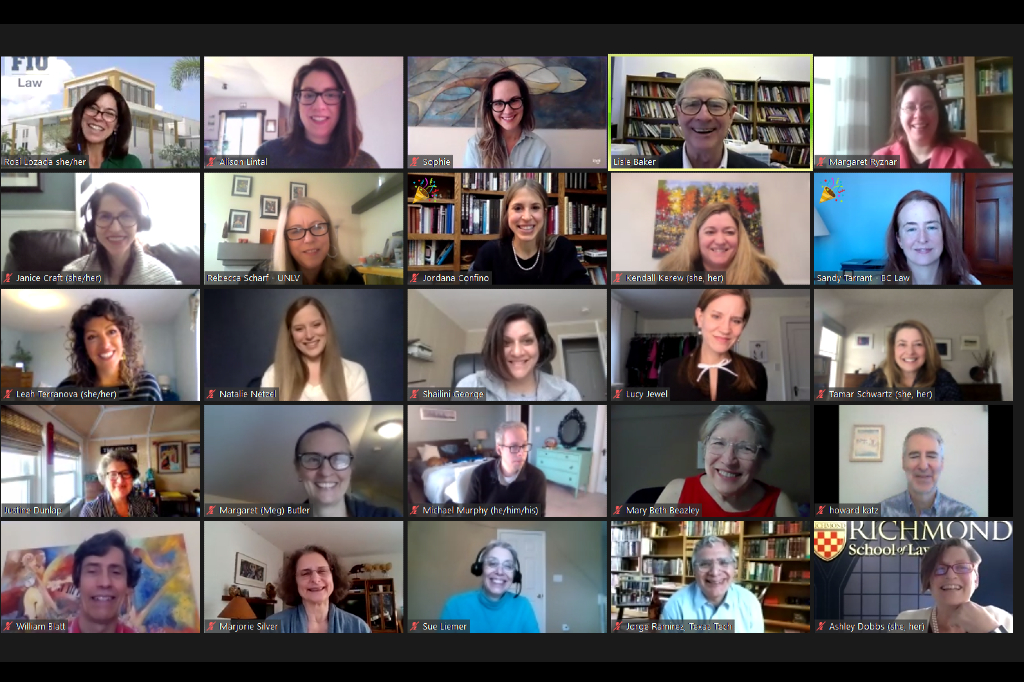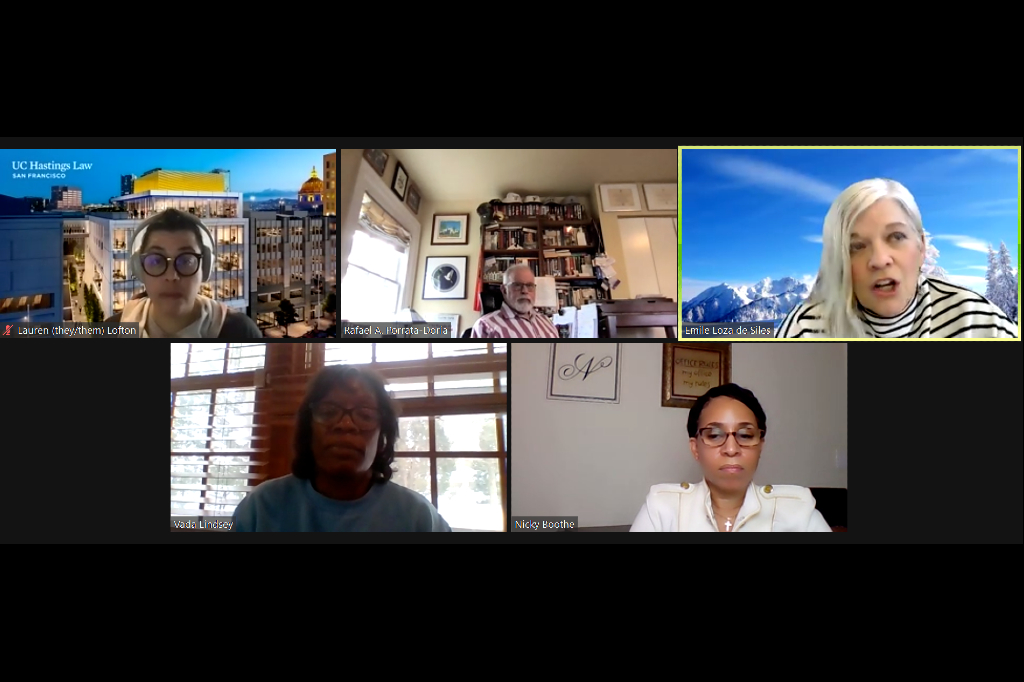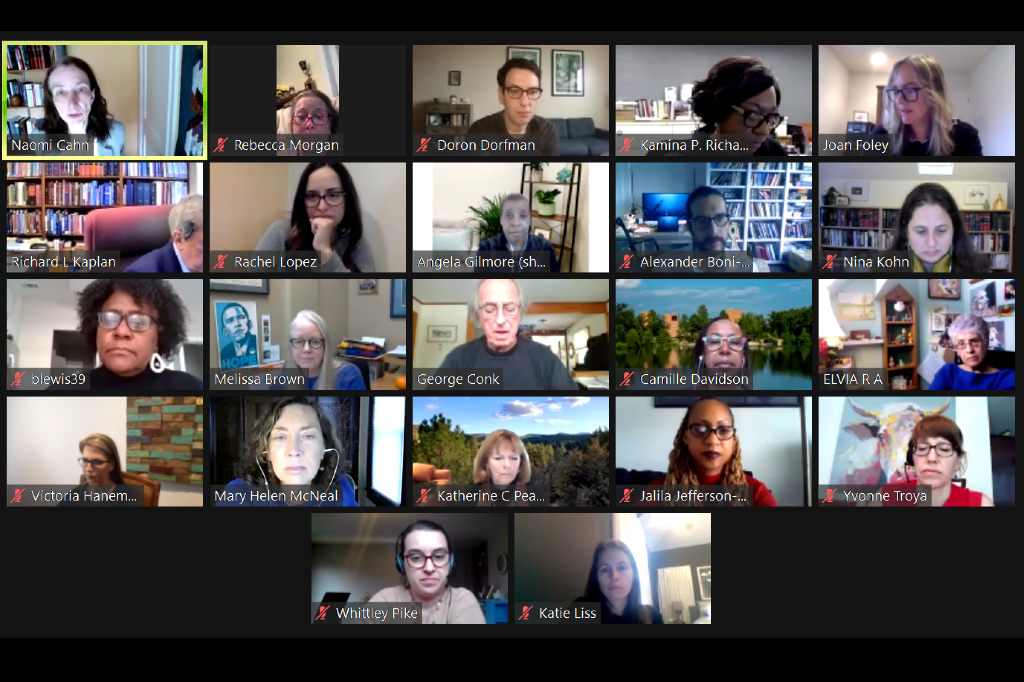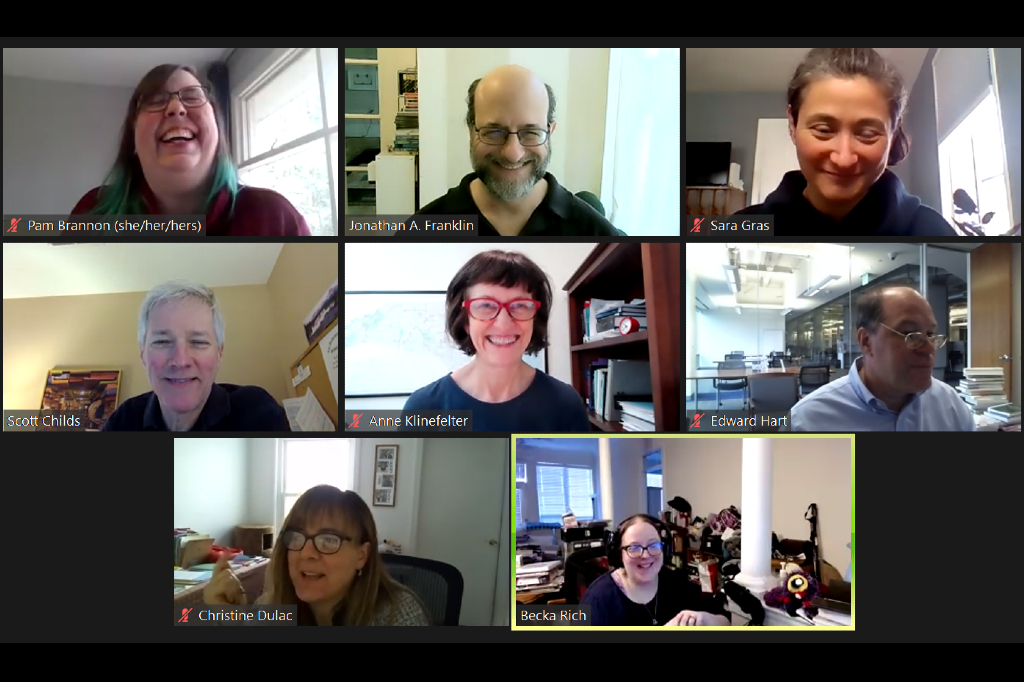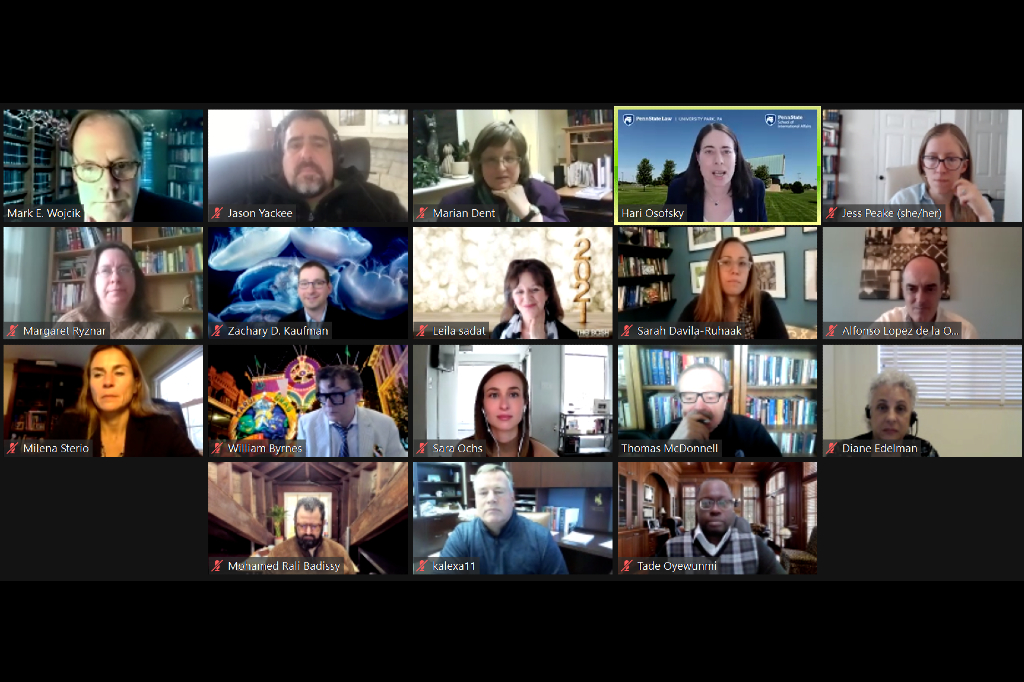 The Annual Meeting also served as an opportunity to honor outstanding law faculty.
On Tuesday, AALS had its first-ever Awards Ceremony. Hosted by 2020 AALS President Darby Dickerson, the ceremony served as a venue to honor the five deans who created the Law Deans Antiracist Clearinghouse with the inaugural AALS Impact Award. Deans Danielle M. Conway (Penn State Dickinson Law), Danielle Holley-Walker (Howard University School of Law), Kimberly Mutcherson (Rutgers Law School), Angela Onwuachi-Willig (Boston University School of Law), and Carla D. Pratt (Washburn University School of Law) were introduced by 2021 AALS President Vincent Rougeau, and each discussed the different phases of the clearinghouse in their remarks.
The ceremony also recognized the AALS Scholarly Papers Competition winners, section award recipients, and law teachers of the year as selected by their schools. The AALS Scholarly Papers Competition winner, Matthew A. Shapiro (Rutgers Law School), won for his paper "Distributing Civil Justice". The selection committee also recognized the following papers as honorable mentions: Guha Krishnamurthi (South Texas College of Law Houston) for her paper "The Case for the Abolition of Criminal Confessions," Lindsey Simon (University of Georgia School of Law) for her paper "Bankruptcy Grifters," and Diego A. Zambrano (Stanford Law School) for his paper "Foreign Dictators in U.S. Court."
On Saturday, the third-annual Section of the Year awards were presented to the Section on Balance in Legal Education and the Section on Associate Deans for Academic Affairs and Research. The annual award honors excellence in member support and other section activities that promote AALS core values.
More than 30 awards from AALS sections were presented throughout the program at networking events and section programming including:
The Section on Women in Legal Education Ruth Bader Ginsburg Lifetime Achievement Award was presented to Kimberlé Crenshaw (University of California Los Angeles School of Law & Columbia Law School).
The Section on Minority Groups Clyde Ferguson Award was presented to Charlton Copeland (University of Miami School of Law) and the Derrick A. Bell Jr. Award was presented to Carliss Chatman (Washington and Lee University School of Law).
At the Meeting of the AALS House of Representatives on Saturday, 2020 AALS President Darby Dickerson reported on her year as president and reflected on the meeting's theme.
"As lawyers, let us remember and use the power of words to the uphold the rule of law," Dickerson said. "Let us also foster civil discourse and promote civic engagement so more citizens understand how our government is structured and functions. Let us also continue to use our words to fight racism, seek social justice, and break down castes."
Incoming AALS President Vincent Rougeau delivered his inaugural address and announced his theme for the year and the 2022 AALS Annual Meeting, "Freedom, Equality and the Common Good."
"As we emerge from the pandemic and begin to address the social, economic, and political turmoil left in its wake, I believe this is the right time to explore these three concepts, critical to our understanding of democracy and rule of law," Rougeau said during the address. "It is my hope that this theme will offer all of you an opportunity from the perspective of your own areas of specialty to consider how our legal system will engage the realities of a post-pandemic world."
The House of Representatives also took a moment to reflect on the law professors who died in 2020.
Wendy Perdue, former AALS President and Dean of the University of Richmond School of Law reported the results of the vote for 2021 AALS President-Elect and new members of the Executive Committee in her role as chair of the Nominating Committee for 2021 Officers. The House of Representatives accepted the nomination of Erwin Chemerinsky (Dean, University of California, Berkeley School of Law) to serve as 2021 President-elect and Danielle M. Conway (Dean, The Penn State University – Dickinson Law) and Daniel M. Filler (Dean, Drexel University Thomas R. Kline School of Law) to serve three-year terms on the AALS Executive Committee.
Thank you to all AALS sections, chairs, moderators and speakers, and planning committees for your contributions to the planning, programming, and support of a successful Annual Meeting.
Program Committee for the 2021 Annual Meeting
Kirsten K. Davis, Stetson University College of Law, Chair
Daniel M. Filler, Drexel University Thomas R. Kline School of Law
Jonathan D. Glater, University of California, Irvine School of Law
Marah Stith Mcleod, Notre Dame Law School
Committee on Arc of Career Programs
Kristi Bowman, Michigan State University College of Law
Catherine M. Brooks, Creighton University School of Law
Heather Elliott, University of Alabama School of Law
S. David Mitchell, University of Missouri School of Law
Jason Palmer, Stetson University College of Law, Chair
Kyle C. Velte, University of Kansas School of Law
2021 Deans Forum Program
Erwin Chemerinsky, University of California, Berkeley School of Law
Cathy Cox, Mercer University Law School
Risa L. Goluboff, University of Virginia School of Law
Sergio Pareja, University of New Mexico School of Law
Verna L. Williams, University of Cincinnati College of Law, Chair
Committee to Review Scholarly Papers for the 2021 Annual Meeting
Meghan Boone, Wake Forest University School of Law
Eric C. Chaffee, University of Toledo College of Law
Chris Drahozal, University of Kansas School of Law
Jill Fraley, Washington & Lee University School of Law
Jonathan S. Gould, University of California, Berkeley School of Law
Randy J. Kozel, Notre Dame Law School
Teri McMurtry-Chubb, UIC John Marshall Law School, Chair
2021 Workshop for Pretenured Law School Teachers of Color
Vivian Hamilton, William & Mary Law School, Chair
Leo Martinez, University of California, Hastings College of the Law
Rose Cuison-Villazor, Rutgers Law School
2021 Section on Institutional Advancement Program
Ryan Cairns, Associate Dean for Development and Alumni Relations, Columbia Law School
Emily Cherry, Assistant Dean for Communications & Strategic Initiatives, The University of Richmond School of Law
Jenni Cushman, Senior Executive Director of Development, University of Iowa College of Law
Heather Foss, Assistant Dean for Development and Alumni Relations, University of Maryland Francis King Carey School of Law, Co-Chair
Alex Shapiro, Executive Director of Communications, University of California, Berkeley, School of Law, Co-Chair